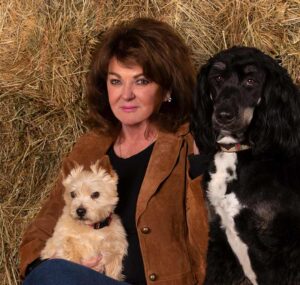 Kenneth Zweigel, Content & Commerce, Inc., Kevin Detrude, and My K9 Behaves, LLC, the Defendants, filed a Notice of Removal from Hamilton County Superior Court 4 to the U.S. District Court for the Southern District of Indiana for a lawsuit originally filed by Show Colors, Inc., Donna Chandler and Derivative Plaintiff My K9 Behaves, LLC, the Plaintiffs. According to the Notice, the Southern District has jurisdiction pursuant to the Copyright Act, Lanham Act, and the Declaratory Relief Act (28 U.S.C. §§ 2201 and 2202).
Apparently, the Plaintiffs' Complaint alleges and "seeks relief regarding the proper owner of various copyrights, trademarks, and the derivative works related thereto." Therefore, the Defendants claim the "action cannot be adjudicated without the interpretation of federal laws of the United States."
The case was assigned to District Judge James Patrick Hanlon and Magistrate Judge Doris L. Pryor in the Southern District and assigned Case 1:20-cv-02930-JPH-DLP.