Indianapolis, Indiana – A copyright attorney for Malibu Media, LLC of Los Angeles,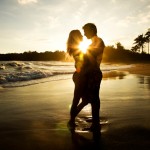 California d/b/a X-Art.com filed a copyright infringement lawsuit in the Southern District of Indiana alleging that an anonymous defendant ("John Doe"), asserted to be an Indiana resident, infringed 43 copyrighted works to which Malibu Media claims ownership.
Malibu Media contends that infringement by John Doe of the works, which include multiple pornographic movies, began on September 14, 2013. Currently, the defendant is identifiable by Malibu Media only by his or her internet protocol address ("IP address"). Malibu Media asserts that it used "geolocation" technology to ensure that the anonymous defendant's alleged acts of copyright infringement occurred using an IP address that could be traced to a physical address within Indiana.
Malibu Media has accused the defendant of a single count of "Direct Infringement" encompassing all 43 copyrighted works. It seeks a permanent injunction against infringing activities; an order by the court to remove infringing materials from all computers of the defendant; an award of statutory damages pursuant to 17 U.S.C. § 504(a) and (c) and reasonable attorneys' fees and costs.
Practice Tip:
It has been estimated that over 200,000 users of various peer-to-peer file-sharing protocols, usually users of BitTorrent, have been sued for copyright infringement. Instead of a thorough investigation, followed by a lawsuit, these plaintiffs — usually holders of a copyright to a work of adult entertainment — gather the IP addresses of many potential/presumed infringers and then sue multiple defendants.
These suits used to involve tens, hundreds or even thousands of defendants joined in a single suit. The problem of these cases of mass joinder of largely unrelated defendants became sufficiently widespread that it garnered attention from mainstream press (see, e.g., here).
The problem also caused considerable strain on the federal judiciary, leading one judge to deny joinder as serving no legitimate purpose in such cases once IPSs have been put on notice to preserve identifying information for particular IP addresses and to opine that it is "difficult to even imagine the extraordinary amount of time federal judges have spent on these cases." Many other courts also denied joinder, often on the theory that, while doing so does not solve the problem of trolling for copyright damages within the federal judiciary it, at least, makes pursuing such abusive litigation much less profitable.
As a result of such rulings, copyright attorneys such as Paul Nicoletti have modified their practices and now have shifted to filing more single-defendant copyright infringement complaints. While this may solve the earlier problem of mass misjoinder, many other contentious issues inherent in copyright trolling – including proper identification of the alleged infringer – remain.
The suit was filed by Paul J. Nicoletti. The case was assigned to District Judge Richard L. Young and Magistrate Judge Debra McVicker Lynch  in the Southern District of Indiana and assigned Case No. 1:14-cv-00734-TWP-DML.