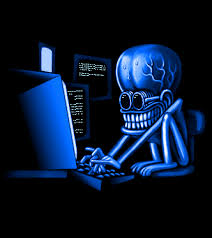 South Bend, Indiana – An Indiana intellectual property attorney for Burns Rent-Alls, Inc. of Mishawaka, Indiana filed a cyberpiracy lawsuit in the Northern District of Indiana alleging that Michael Sharpe and Aays Rent-All Co., Inc., also of Mishawaka, Indiana, had wrongfully registered and used domain names that would result in confusion with the "BURNS RENT-ALLS" common-law trademark.
Burns Rent-Alls is a fifth-generation family-owned firm that has been in business for over 100 years. It offers goods and services throughout northern Indiana and southwest Michigan under the BURNS RENT-ALLS brand including equipment rentals, convention services, event rentals, portable toilet rentals, costume rentals, and tent and canopy rentals.
Aays Rent-All is, according to Plaintiff, in a similar business and provides rentals throughout northern Indiana and southwest Michigan, including equipment rentals, convention services, event rentals, and tent and canopy rentals.
Burns Rent-Alls claims that, by virtue of its "longstanding and continuous use" of the BURNS RENT-ALLS mark, it owns common law trademark rights to that mark for use in connection with Burns Rent-Alls' goods and services.
Aays Rent-All and Sharpe are accused of registering and using domain names that are confusingly similar to Burns Rent-Alls' Mark, with a bad-faith intent to profit from their use and registration of those domain names. At issue are: (i) burnspartyrentall.com; (ii) burnspartyrental.com; and (iii) burnsrentall.com. Plaintiff contends that Defendants are using these names to redirect Internet traffic intended for the Burns Rent-Alls' website to Aays Rent-All's website. This use, Plaintiff asserts, is likely to cause confusion or mistake, or to deceive consumers into believing that there is an association between Aays Rent-All and Burns Rent-Alls.
Plaintiff also states that it agreed to pay, and did pay, $100 to purchase the burnsrentall.com domain name but that Defendants did not transfer the domain name as allegedly agreed.
In its complaint, Indiana intellectual property counsel for Burns Rent-Alls alleges the following:
Count I: Unfair Competition
Count II: Cyberpiracy 
Count III: Breach of Contract
Burns Rent-Alls requests injunctive relief, including the transfer of the domain names at issue; damages, including treble damages; and costs and attorneys' fees.
Practice Tip:
Plaintiff indicates that it attempted to obtain an agreement from Defendants regarding at least one of the domain names at issue prior to filing this lawsuit. Plaintiff contends that, despite this effort, Defendants continued to use the allegedly infringing website names. This lawsuit for unfair competition, cyberpiracy and breach of contract followed.
Another approach available to a plaintiff in such a situation is to seek a transfer of the domain names under the Uniform Domain-Name Dispute-Resolution Policy ("UDRP"). This policy was established to resolve "The Trademark Dilemma" inherent in the largely unpoliced sales of domain names — the registration of a trademark without the consent of the trademark owner.
As part of the process of registering a domain name, registrants must, among other things, 1) "represent and warrant" that registering the name "will not infringe upon or otherwise violate the rights of any third party" and 2) agree to have the matter heard as an UDRP proceeding if any third party asserts that the domain name violates its trademark rights.
The UDRP is an administrative procedure. A UDRP limits itself to matters concerning abusive registrations and will not intervene in genuine disputes over trademark rights. To prevail in a UDRP proceeding, for each domain name, the complainant must establish three elements:
The domain name is identical or confusingly similar to a trademark or service mark in which the complainant has rights;
The registrant does not have any rights or legitimate interests in the domain name; and
The registrant registered the domain name and is using it in "bad faith."
The suit was filed by D. Michael Anderson of Barnes & Thornburg LLP. The case was assigned to Judge Jon E. DeGuilio and Magistrate Judge Christopher A. Nuechterlein in the Northern District of Indiana and assigned Case No. 3:14-cv-01958-JD-CAN.