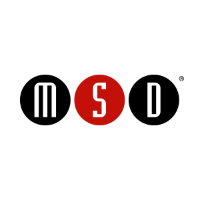 Indianapolis, Indiana – Indiana intellectual property attorneys for Plaintiff Roche Diagnostics Corporation of Indianapolis, Indiana filed a lawsuit in the Southern District of Indiana asking for a declaration of non-infringement of rights to patented technology licensed to Defendant Meso Scale Diagnostics, LLC of Rockville, Maryland.
At issue in this patent-related lawsuit is the right to use patented Electrochemiluminescence ("ECL") technology owned by BioVeris Corporation. ECL is a detection technology that uses electricity, chemistry and light to detect and measure the presence of specific molecules in a test sample. It is used to detect, monitor, and guide the treatment of disease and other conditions.
In 1995, BioVeris licensed its ECL technology to Defendant Meso. Under this license, Meso was granted an exclusive license to use ECL technology for certain limited purposes. BioVeris later entered licensing agreements granting Roche Diagnostics use of ECL technology. Meso contends that Roche Diagnostics' use of BioVeris' ECL technology constitutes a violation of the exclusive rights granted to Meso. Roche Diagnostics asserts that its use does not violate Meso's rights under the Meso license and that, while Meso was not a party to the first agreement licensing the ECL technology to Roche Diagnostics, executed in 2003, Meso expressly consented to that entire agreement. A second agreement licensing the technology was executed between BioVeris and Roche Diagnostics in 2007.
In 2013, a related dispute between Miso and Roche Diagnostics in Delaware state court was resolved in favor of Roche Diagnostics after a five-day bench trial. That judgment was affirmed by the Delaware Supreme Court in June 2015. Roche Diagnostics claims that, this concluded lawsuit notwithstanding, Meso continues to assert that Roche Diagnostics' activities infringe Meso's rights and continues to threaten litigation.
Indiana patent lawyers for Roche Diagnostics filed this action for declaratory judgment seeking a judgment declaring that it has not infringed Meso's license rights in the ECL technology. Roche also seeks an award of attorney's fees and costs.
Practice Tip: Because the validity of the BioVeris' patents is not in dispute, and because Roche Diagnostics concedes that some of its products include BioVeris' patented ECL technology, BioVeris was not included as a party in this lawsuit.
The case was assigned to Judge Tanya Walton Pratt and Magistrate Judge Tim A. Baker, in the Southern District of Indiana and assigned Case No. 1:15-cv-01675-TWP-TAB.