Indianapolis, Indiana – Attorneys for Plaintiff, Eli Lilly and Company of Indianapolis, Indiana, filed suit in the Southern District of Indiana for a declaratory judgment against Defendant, Adocia S.A. of Lyon, France, who is claiming inventorship and ownership rights in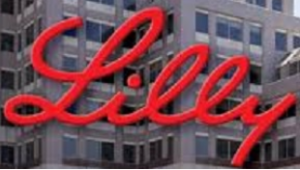 Lilly's United States Patent No. 9,901,623 B2 ("the '623 Patent") for "Rapid-Acting Insulin Compositions", and United States Patent No. 9,993,555 B2 ("the '555 Patent") for "Rapid-Acting Insulin Compositions". Plaintiff is seeking declaratory judgment, attorneys' fees and costs, and further relief the Court determines to be just and proper.
Lilly began its research that led to the '623 and '555 Patents at least as early as 2011. Right around that same time, Lilly and Adocia began negotiating an agreement to develop an ultra-rapid insulin "URI" formulation using Adocia's BioChaperone® technology. Adocia and Lilly entered into a collaborative research and license agreement on December 13, 2011. The two companies signed a confidentiality agreement on November 21, 2012. By July 2013, the original agreement was terminated.
The Parties entered into a second confidentiality agreement on December 16, 2013 and a second collaborative research and license agreement on December 18, 2014 using different BioChaperone® molecules than the first agreement. The second research collaborative continued until January 2017. While Lilly was a part of the research collaborative, they were also running a separate internal program to develop a URI with specific concentrations of citrate for a more rapid time action profile and specific excipients to maintain the stability for the composition. Unlike this research, the collaborative research focused only on URI products containing BioChaperone® molecules. The separate internal research led to the '623 Patent issuing on February 27, 2018 and the '555 Patent issuing on June 12, 2018.
Adocia alleges that some of their employees should be listed as inventors for the '623 and '555 patents due to their contributions during the research collaborations. On June 14, 2017, Adocia demanded that Lilly put a document hold on any documents relating to the Parties' collaboration and that they meet with Adocia to discuss the correction of inventorship for Lilly's patent applications that later issued as the '623 and '555 Patents. Just two days later, Adocia filed U.S. Patent Application No. 15/625,684 which contained claims directed to pharmaceutical compositions of insulin requiring specific concentrations of citrate, but did not require a BioChaperone® molecule.
The Parties met on July 27, 2017 to discuss among other things Adocia's purported inventorship. Adocia's counsel wrote a letter to Lilly stating that Adocia would seek correction of inventorship, a constructive trust over Lilly's patent applications, and a declaration that Adocia is the true owner. As a result, Lilly has filed this suit for a declaratory judgment of the Parties' rights.
The case was assigned to District Judge James R. Sweeney II and Magistrate Judge Mark J. Dinsmore in the Southern District of Indiana and assigned Case 1:18-cv-03133-JRS-MJD.