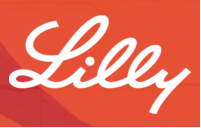 Indianapolis, Indiana – Attorneys for Plaintiff, Eli Lilly and Company of Indianapolis, Indiana, filed suit in the Southern District of Indiana alleging that Defendants, Actavis LLC of Parsippany, New Jersey; Teva Pharmaceuticals USA of North Wales, Pennsylvania; and Teva Pharmaceutical Industries, Ltd. of Petach Tikva, Israel infringed its rights in United States Patent No. 7,772,209 ("the '209 patent") for "Antifolate Combination Therapies". Plaintiff is seeking injunctive relief, declaratory judgment, and damages including costs and attorneys' fees.
Eli Lilly and Teva have been involved in numerous patent infringement lawsuits against each other in the past. In April, Eli Lilly sued Teva on a claim of patent infringement of the same drug involved in this case, Alimta. This new complaint is based on a filing by Defendant with the FDA "seeking approval to manufacture and sell its Pemetrexed Injection Concentrate."
Plaintiff contends that Defendant's proposed product will infringe on the '209 patent, and alleges that Defendant's actions will constitute infringement and will contribute to infringement by others.
The case was assigned to District Judge Tanya Walton Pratt and Magistrate Judge Tim A. Baker in the Southern District and assigned Case 1:17-cv-04299-TWP-TAB.