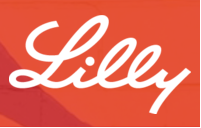 Indianapolis, Indiana – An Indiana patent lawyer for Plaintiff Eli Lilly and Company of Indianapolis, Indiana ("Lilly") filed a patent infringement lawsuit in the Southern District of Indiana. The allegations of infringement have been directed at Defendants Teva Pharmaceuticals USA, Inc. of North Wales, Pennsylvania and its parent company Teva Pharmaceutical Industries Ltd. of Israel.
This lawsuit was instituted in response to Abbreviated New Drug Application ("ANDA") No. 208569, which was filed with the U.S. Food and Drug Administration by Teva USA. The ANDA seeks approval to market a generic version of Forteo®, a prescription drug offered by Lilly to treat osteoporosis.
At issue in this litigation are Lilly's U.S. Patent Nos. 6,770,623; 7,144,861; 7,550,434; 6,977,077; 7,163,684; and 7,351,414. All have been issued by the U.S. Patent and Trademark Office. Lilly contends that the filing of the ANDA constitutes direct infringement, inducement to infringe and contributory infringement of these patents under U.S. patent law.
Lilly seeks equitable relief, costs and attorney's fees.
The case was assigned to Judge Tanya Walton Pratt and Magistrate Judge Matthew P. Brookman, in the Southern District of Indiana and assigned Case No. 1:16-cv-00596-TWP-MPB.