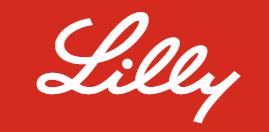 Indianapolis, Indiana – Eli Lilly and Company of Indianapolis, Indiana filed a lawsuit in the Southern District of Indiana alleging patent infringement.
Defendant is Hospira, Inc. of Lake Forest, Illinois.  It has been accused of infringing U.S. Patent No. 7,772,209 (the "'209 patent") by the filing of a New Drug Application ("NDA") with the U.S. Food and Drug Administration ("FDA") seeking approval to manufacture and sell a pharmaceutical product, "Pemetrexed for Injection," in various concentrations.  In its filing with the FDA, Hospira contended that the claims of Lilly's patent are "invalid, unenforceable, and/or not infringed by the manufacture, use, offer for sale, or sale of Hospira's NDA Products."
Lilly contends that this product will compete with Alimta®, which also consists of the pharmaceutical chemical pemetrexed disodium.  Alimta is used as a chemotherapy agent to treat certain types of cancer.
In this lawsuit, Indiana patent attorneys for Lilly list a single count: Infringement of U.S. Patent No. 7,772,209.  Among other relief, Lilly seeks a judgment that Hospira has infringed and/or will infringe the '209 patent, injunctive relief, costs and attorneys' fees.
Practice Tip:
Many of Lilly's patent infringement lawsuits relate to the filing by a competitor of an Abbreviated New Drug Application (also known as an "ANDA"), which covers the generic manufacture of a drug for which FDA approval has already been given.  (See, e.g., Lilly Sues Generic Drugmaker for Third Time Regarding ALIMTA.)  For approval, an ANDA applicant must, inter alia, demonstrate that the product submitted is bioequivalent to an approved drug.
In contrast, this litigation was filed in response to an NDA.  For an NDA to be approved, the applicant must, inter alia, demonstrate both the safety and effectiveness of the drug.
The case was assigned to District Judge Sarah Evans Barker and Magistrate Judge Mark J. Dinsmore in the Southern District and assigned Case No. Case 1:16-cv-03460-SEB-MJD.