Fort Wayne, Indiana – Super 8 Worldwide, Inc. f/k/a Super 8 Motels, Inc. of Parsippany, New Jersey sued in the Northern District of Indiana alleging trademark infringement and other wrongdoings.
Plaintiff Super 8 operates a franchise system for guest lodging.  It claims ownership to the SUPER 8® service mark as well as various related trade names, trademarks and service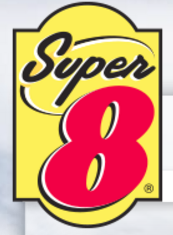 marks, some of which have been registered with the U.S. Patent and Trademark Office.  It estimates the value of the entity's goodwill to exceed hundreds of millions of dollars.
In this Indiana intellectual property lawsuit, Super 8 alleges that former franchisees have violated the terms of a franchise agreement entered into with Super 8.  Three Indianapolis Defendants were listed: Auburn Lodging Associates, LLP ("ALA"), Kokila Patel and Dilip Patel.  A fourth Defendant Chicago Capital Holdings, LLC ("CCH") of Hinsdale, Illinois was also named.
Plaintiff Super 8 states that it entered into a franchise agreement with ALA in 2006 for the operation of a 51-room lodging facility.  Under the agreement, ALA was obligated to operate the facility for 20 years under the Super 8® marks.  ALA was also required to pay fees to Super 8 in connection with its franchise.
Plaintiff contends that ALA unilaterally terminated the franchise agreement by losing possession of the facility to Defendant CCH in July 2014.  In March 2015, Plaintiff demanded that ALA immediately discontinue its use of intellectual property owned by Super 8 and that liquidated damages in excess of $100,000 be paid to Plaintiff for the premature termination of the agreement.  Plaintiff states in its complaint that, despite multiple demands that Defendants cease identifying the facility as a Super 8 franchise, ALA and/or CCH has continued to use the Super 8 marks.
Indiana trademark lawyers for Plaintiff, in conjunction with New Jersey co-counsel, assert the following claims in this lawsuit:
First Count: Service Mark Infringement under the Lanham Act (15 U.S.C. § 1114)
Second Count: False Designation of Origin under the Lanham Act (15 U.S.C. § 1125)
Third Count: Counterfeit of Registered Mark under the Lanham Act (15 U.S.C. § 1114(1)(a))
Fourth Count: Trademark Infringement under Indiana Law
Fifth Count: Unfair Competition under Indiana Law
Sixth Count: Accounting
Seventh Count: Liquidated Damages Claim
Eighth Count: Actual Damages Claim
Ninth Count: Recurring Fees Claim
Tenth Count: Unjust Enrichment Claim
Eleventh Count: Guarantors' Liability
Twelfth Count: Self-Help Claim
Plaintiff is seeking a judgment that Defendants have intentionally infringed the Super 8 marks and have caused confusion in the marketplace.  It also asks the court for damages, including treble damages and $2 million in statutory damages, injunctive relief, costs and attorneys' fees.
The case has been assigned to District Judge Philip P. Simon and Magistrate Judge Susan L. Collins under Case No. 1:16-cv-00435-PPS-SLC in the Northern District of Indiana.