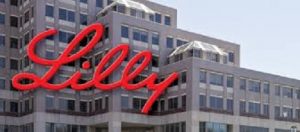 Indianapolis, Indiana – Eli Lilly and Company of Indianapolis, Indiana filed a federal lawsuit in the Southern District of Indiana alleging patent infringement. Defendants are Actavis LLC of Parsippany, New Jersey; Teva Pharmaceuticals USA, Inc. of North Wales, Pennsylvania; and Teva Pharmaceutical Industries, Ltd. of Petach Tikva, Israel.
At issue is a patent for Antifolate Combination Therapies, Patent No. 7,772,209 ("the '209 patent") which has been issued by the U.S. Patent and Trademark Office.  This patent covers intellectual property embodied in Alimta®, a drug therapy used for the treatment of various types of cancer.
In a complaint filed by an Indiana patent litigator, Lilly states that Defendants filed an Abbreviated New Drug Application with the U.S. Food and Drug Administration seeking approval to manufacture and sell generic equivalents of ALIMTA® prior to the expiration of the '209 patent.  It asserts that this filing constitutes and/or will constitute infringement of the '209 patent, active inducement of infringement of the '209 patent, and contribution to the infringement by others of the '209 patent.
Lilly seeks, inter alia, injunctive relief, costs and attorneys' fees.
The case was assigned to District Judge Jane Magnus-Stinson and Magistrate Judge Mark J. Dinsmore in the Southern District and assigned Case No. 1:17-cv-00982-JMS-MJD.