Indianapolis, Indiana – Heartland Consumer Products LLC and TC Heartland LLC, of Carmel, Indiana filed suit in the Southern District of Indiana alleging trademark and trade dress infringement, dilution and unfair competition under the Lanham Act, the Indiana State Trademark Act, and the common law of the State of Indiana.
At issue are trademarks covering Splenda®-brand sweetener, which has been approved for use in over 80 countries and used in more than 4000 products globally.  In this Indiana litigation, Heartland claims that some or all of the following trademarks have been infringed: 1544079, 3346910; 4172135, 4165028, 4301712, 4172136, 4165029,4122311, 4187229, 4202774, 4230392, 4238101, 4106164, 4664653, and 4744600.  These trademarks have been registered with the U.S. Patent and Trademark Office.  In addition, Heartland claims ownership of the following pending applications for United States Trademark Registration Serial Nos. 86865337, 87012521, and 87010504.
Defendants in the lawsuit are DineEquity, Inc., Applebee's Franchisor LLC, Applebee's Restaurants LLC,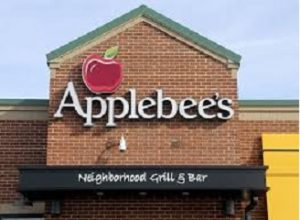 Applebee's Services, Inc., International House of Pancakes, LLC f/k/a International House of Pancakes, Inc., IHOP Franchising LLC, IHOP Franchise Company, LLC and IHOP Fran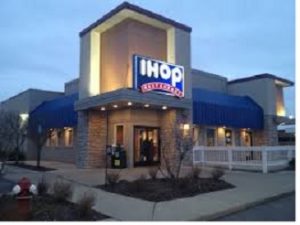 chisor LLC.  Plaintiff asserts that all Defendants have a principal place of business in Glendale, California.  They are accused of leading customers to believe that they offer Splenda-brand sweetener when they do not.  Plaintiff contends that instead of American-made Splenda, the product offered to the customers is, in fact, "a lower-quality product of China."
Indiana trademark attorneys for Heartland sued in federal court.  They assert:
Count I: Common Law Trademark Infringement and Trademark Infringement under 15 U.S.C. § 1114(1)
Count II: False Designation of Origin under 15 U.S.C. § 1125(a)
Count III: Unfair Competition
Count IV: Trademark Dilution under 15 U.S.C. § 1125(c)
Count V: Trademark Dilution under I.C. 24-2-1-13.5
Count VII [sic]: Preliminary and Permanent Injunctive Relief
Count VIII: Corrective Advertising Damages
Plaintiff asks the court for injunctive relief, costs and attorneys' fees.  They also seek various types of damages, including actual, statutory, punitive and treble damages.
The case was assigned to District Judge Larry J. McKinney and Magistrate Judge Tim A. Baker in the Southern District and assigned Case No. 1:17-cv-01035-LJM-TAB