District of Delaware – Four members of an international computer hacking ring were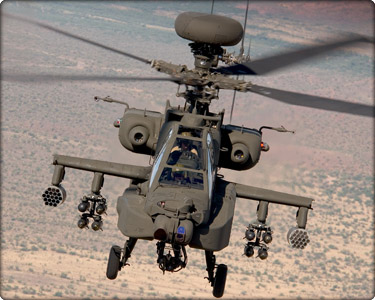 indicted for stealing gaming technology and Apache helicopter training software. Two have already pled guilty.
Four members of an international computer hacking ring have been charged with breaking into computer networks of prominent technology companies and the U.S. Army and stealing more than $100 million in intellectual property and other proprietary data. Two of the charged members have already pleaded guilty. The alleged cyber theft included software and data related to the Xbox One gaming console and the Xbox Live online gaming system; popular games such as "Call of Duty: Modern Warfare 3" and "Gears of War 3"; and proprietary software used to train military helicopter pilots.
On September 30, Assistant Attorney General Leslie R. Caldwell of the Justice Department's Criminal Division, U.S. Attorney Charles M. Oberly, III of the District of Delaware and Special Agent in Charge Stephen E. Vogt of the FBI's Baltimore Field Office announced the guilty pleas of two of the defendants.
"As the indictment charges, the members of this international hacking ring stole trade secret data used in high-tech American products, ranging from software that trains U.S. soldiers to fly Apache helicopters to Xbox games that entertain millions around the world," said Assistant Attorney General Caldwell. "The American economy is driven by innovation. But American innovation is only valuable when it can be protected. Today's guilty pleas show that we will protect America's intellectual property from hackers, whether they hack from here or from abroad."
"Electronic breaking and entering of computer networks and the digital looting of identities and intellectual property have become much too common," said U.S. Attorney Oberly. "These are not harmless crimes, and those who commit them should not believe they are safely beyond our reach."
Nathan Leroux, 20, of Bowie, Maryland; Sanadodeh Nesheiwat, 28, of Washington, New Jersey; David Pokora, 22, of Mississauga, Ontario, Canada; and Austin Alcala, 18, of McCordsville, Indiana, were charged in an 18-count superseding indictment returned by a federal grand jury in the District of Delaware on April 23, 2014, and unsealed in September. The charges in the indictment include conspiracies to commit computer fraud, copyright infringement, wire fraud, mail fraud, identity theft and theft of trade secrets. The defendants are also charged with individual counts of aggravated identity theft, unauthorized computer access, copyright infringement and wire fraud.
Today, Pokora and Nesheiwat pleaded guilty to conspiracy to commit computer fraud and copyright infringement and are scheduled for sentencing on Jan. 13, 2015. Pokora was arrested on March 28, 2014, while attempting to enter the United States at the Lewiston, New York, Port of Entry. Pokora's plea is believed to be the first conviction of a foreign-based individual for hacking into U.S. businesses to steal trade secret information.
According to the superseding indictment and other court records, from January 2011 to March 2014, the four men and others located in the United States and abroad allegedly hacked into the computer networks of Microsoft Corporation, Epic Games Inc., Valve Corporation, Zombie Studios and the U.S. Army. The defendants and others allegedly obtained access to the victims' computer networks through methods including SQL injection and the use of stolen usernames and passwords of company employees and their software development partners. Once inside the victims' computer networks, the conspirators accessed and stole unreleased software, software source code, trade secrets, copyrighted and pre-release works and other confidential and proprietary information. Members of the conspiracy also allegedly stole financial and other sensitive information relating to the companies – but not their customers – and certain employees of such companies.
Specifically, the data cyber-theft allegedly included source code, technical specifications and related information for Microsoft's then-unreleased Xbox One gaming console; intellectual property and proprietary data related to Xbox Live, Microsoft's online multi-player gaming and media-delivery system; Apache helicopter simulator software developed by Zombie Studios for the U.S. Army; a pre-release version of Epic's video game, "Gears of War 3;" and a pre-release version of Activision's video game, "Call of Duty: Modern Warfare 3." The defendants also allegedly conspired to use, share and sell the stolen information.
The value of the intellectual property and other data that the defendants stole, as well as the costs associated with the victims' responses to the conduct, is estimated to range between $100 million and $200 million. To date, the United States has seized over $620,000 in cash and other proceeds related to the charged conduct.
In addition to those charged in the United States, an Australian citizen has been charged under Australian law for his alleged role in the conspiracy.
An indictment is merely an allegation, and the defendants are presumed innocent unless and until proven guilty in a court of law.
This case is being investigated by the FBI, with assistance from the Criminal Division's Office of International Affairs, the U.S. Department of Homeland Security's Homeland Security Investigations and Customs and Border Patrol, and the U.S. Postal Inspection Service. The investigation also has been coordinated with the Western Australia Police and the Peel Regional Police of Ontario, Canada.
The case is being prosecuted by Trial Attorney James Silver of the Criminal Division's Computer Crime and Intellectual Property Section and Assistant U.S. Attorney Edward J. McAndrew of the District of Delaware.
Practice Tip:
The Computer Crime and Intellectual Property Section ("CCIPS") of the U.S. Department of Justice ("DOJ") is responsible for implementing the DOJ's national strategies in combating computer and intellectual property crimes worldwide. CCIPS prevents, investigates, and prosecutes computer crimes by working with other government agencies, the private sector, academic institutions, and foreign counterparts.
Section attorneys work to improve the domestic and international infrastructure – legal, technological, and operational – to pursue network criminals most effectively. The Section's enforcement responsibilities against intellectual property crimes are similarly multi-faceted.
Intellectual property has become one of the principal U.S. economic engines, and the nation is a target of choice for thieves of material protected by copyright, trademark, or trade-secret designation. In pursuing all these goals, CCIPS attorneys regularly run complex investigations, resolve unique legal and investigative issues raised by emerging computer and telecommunications technologies; litigate cases; provide litigation support to other prosecutors; train federal, state, and local law enforcement personnel; comment on and propose legislation; and initiate and participate in international efforts to combat computer and intellectual property crime.