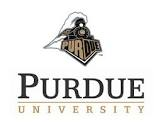 Tippecanoe County, Indiana -An Indiana trade secret attorney for the National Association of College Stores Inc. ("NACS"), an Ohio-based organization, sued Purdue University of West Lafayette, Indiana in Tippecanoe Superior Court seeking full disclosure of an agreement between Purdue and Amazon.com Inc.
Earlier this year, Amazon opened its first brick-and-mortar store on the campus of Purdue University. This store, which allows merchandise to be both picked up and dropped off, was promoted as a way to save Purdue students money. Initial estimates suggest that the Purdue-Amazon partnership has resulted in savings of more than 40% for students.
In response to this addition to Purdue's campus, NACS requested a copy of the agreement between Amazon and Purdue under Indiana's Access to Public Records Act ("APRA"), codified as Ind. Code § 5-14-3-1 et. seq. Purdue released only a redacted copy, stating that Amazon considered the omitted material to be protectable as trade secrets, which are defined under APRA as:
information, including a formula, pattern, compilation, program, device, method, technique, or process, that:
(1) derives independent economic value, actual or potential, from not being generally known to, and not being readily ascertainable by proper means by, other persons who can obtain economic value from its disclosure or use; and

(2) is the subject of efforts that are reasonable under the circumstances to maintain its secrecy.
In an advisory opinion later released by the State of Indiana, Public Access Counselor Luke Britt elaborated that APRA not only permits the withholding of this trade-secret information, but requires it to prevent competitive injury to Amazon. Moreover, he stated, APRA allows a public agency to withhold the entirety of a document that contains trade secrets, although Purdue acted reasonably by merely redacting the protectable information. In the advisory opinion, Britt indicated that the information deemed to be a trade secret would not be disclosed pursuant to a public records request unless compelled to do so by a court of law.
This Indiana trade secret litigation has been assigned to Judge Steven Meyer.