Indianapolis, Indiana – Attorneys for Plaintiffs, Dow AgroSciences LLC ("Dow") of Indianapolis, Indiana and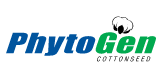 Phytogen Seed Company, LLC ("Phytogen"), a Delaware limited liability company, filed suit in the Southern District of Indiana alleging that Defendants, Robert Lemon and Sotero Ramirez, both residents of Texas, infringed their rights under the Defend Trade Secrets Act of 2016, 18 U.S.C. § 1831, et seq. Plaintiffs are seeking permanent injunctions, judgment, compensatory damages, attorney's fees, costs, and other relief the Court deems proper.
Dow claims to be an industry-leading agricultural chemical and seed company working on innovative ways to increase farm yield and create productive seeds while emphasizing sustainability. Phytogen claims to sell cottonseed under the trade name PhytoGen®, primarily in the southern United States. According to the Complaint, Dow and Phytogen have a mutual controlling member, Mycogen LLC, that allows Dow to provide services to Phytogen via a Service Agreement. Those services allegedly include allowing Dow's employees to sell PhytoGen® cottonseed.
According to the Complaint, Lemon and Ramirez were both employed by Dow until September 5, 2019. At some point during or before Lemon and Ramirez terminated their employment with Dow, they allegedly both signed Loyalty and Confidentiality Agreements with Plaintiffs ("Agreements") which included non-compete and non-disclosure agreements. Ramirez allegedly worked for Dow as a Territory Manager and Lemon was a PhytoGen® Cotton Development Specialist, supporting Ramirez and three other Territory Managers.
Prior to giving their two weeks' notice and resignation from Dow to work for a direct competitor, Americot, Plaintiffs allege Lemon and Ramirez knew of and planned their departure for weeks. Lemon and Ramirez also allegedly lied about the positions they were taking with Americot and told Dow Representatives that they would not be working in similar positions for their new company. Following the resignations, Dow claims it took possession of the Defendants' company property including their laptops and cell phones.
After an investigation took place, Dow claims it found evidence that the Defendants had attended important, proprietary, strategy meetings after they had received their job offers. Dow further claims the Defendants had deleted and/or transferred information, including proprietary and confidential information, from their company laptops and phones to other devices, including USBs, which were not turned in to Dow. Finally, Dow claims it has text message evidence that shows Lemon planning to utilize training materials developed by Dow in his employment at Americot and shows the Defendants planning to take and utilize contact information for their current clients.
As such, Dow and Phytogen are seeking judgment and damages for the misappropriation of trade secrets against both Defendants pursuant to the Defend Trade Secrets Act of 2016, 18 U.S.C. § 1831, et seq., the Texas Uniform Trade Secrets Act, Tex. Civ. Code § 134A.001 et seq., and the Indiana Code § 24-2-3-1, et seq. Dow and Phytogen are also seeking damages from Lemon and Ramirez for breaching their Agreements.
The case was assigned to Judge James R. Sweeney II and Magistrate Judge Mark J. Dinsmore in the Southern District and assigned Case 1:19-cv-04303-JRS-MJD.