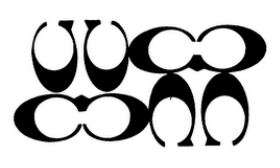 South Bend, Indiana – Intellectual property attorneys for Plaintiffs Coach, Inc. of New York, New York and Coach Services, Inc. of Jacksonville, Florida (collectively, "Coach") filed an intellectual property complaint in the Northern District of Indiana.
Coach contends that Defendants Zip Thru Mart, Charles Estok Sr., and Janice Estok, all of Knox, Indiana, infringed various Coach trademarks, which have been registered by the U.S. Patent and Trademark Office. In addition to trademark infringement under the Lanham Act, Coach asserts that Defendants have committed trade dress infringement, trademark dilution and counterfeiting under the Lanham Act, copyright infringement under the Copyright Act, as well as trademark infringement, unfair competition and unjust enrichment under Indiana common law.
Coach's allegations stem from Defendants' purported "designing, manufacturing, advertising, promoting, distributing, selling, and/or offering for sale" products that bear counterfeit Coach trademarks. Defendants are further accused of having engaged in this behavior "negligently and/or knowingly and intentionally, with reckless disregard or willful blindness to Coach's rights, or with bad faith."
In support of its allegations of infringement and related conduct, Coach states that it sent an investigator to the Zip Thru Mart. Its investigator saw multiple items bearing Coach trademarks, which Coach contends were counterfeit. Additional goods bearing purportedly counterfeit trademarks were seized by a Homeland Security Investigations officer during a subsequent visit to the business.
The intellectual property listed in this litigation includes numerous trademarks for "Coach," "Coach New York," "CC," "Poppy" and similar trademarks. Coach also claims infringement of its copyrights, listing copyright registrations, registered with the U.S. Copyright Office, for its "Legacy Stripe" design (registration number VA000704542)  "Signature C" design (registration number VA0001228917),  "Op Art" design (registration number VA0001694574) and "Horse & Carriage" design (registration number VA0001714051).
In this Indiana lawsuit, filed by trademark and copyright attorneys for Coach, the intellectual property claims are listed as follows:
• Count I: Trademark Counterfeiting, 15 U.S.C. § 1114
• Count II: Trademark Infringement, 15 U.S.C. § 1114
• Count III: Trade Dress Infringement, 15 U.S.C. § 1125(a)
• Count IV: False Designation of Origin and False Advertising, 15 U.S.C. § 1125(a)
• Count V: Trademark Dilution, 15 U.S.C. § 1125(c)
• Count VI: Copyright Infringement, 17 U.S.C. § 501
• Count VII: Common Law Trademark Infringement
• Count VIII: Common Law Unfair Competition

• Count IX: Unjust Enrichment
In addition to statutory damages of $2 million per counterfeit mark, per type of counterfeit good, Coach seeks equitable relief; additional damages, both statutory and punitive; costs and attorneys' fees.
Practice Tip: Coach has a history of requesting statutory damages that are considerably in excess of what has eventually been awarded by the courts. For example, in Coach, Inc. v. Paula's Store Sportwear LLC, 2014 WL 347893 (D.N.J. Jan. 31, 2014), Coach requested $800,000 in statutory damages – $100,000 for each of eight counterfeited marks – from a shop from which four counterfeit Coach wallets and two counterfeit Coach handbags had been seized. When awarding damages to Coach, the court noted that the retail value of the six counterfeit items was less than $1500 and awarded $5000 for each of the eight marks that had been counterfeited, multiplied by the two types of goods, for a total statutory damages award of $80,000.
The case was assigned to Judge Jon E. DeGuilio and Magistrate Judge Christopher A. Nuechterlein, in the Northern District of Indiana and assigned Case No. 3:16-cv-00209-JD-CAN.