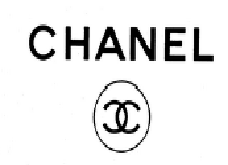 Hammond, Indiana – Chanel's Salon, LLC, d/b/a Chanel's Salon and Chanel's Cosmetology Salon, and Chanel Jones, all of Merrillville, Indiana, entered into a consent judgment with Chanel, Inc. of New York, New York to resolve ongoing trademark disputes regarding the trademarked term CHANEL®.
Indiana trademark attorneys for fashion-and-beauty giant Chanel, Inc. had sued in the Northern District of Indiana alleging that Chanel's Salon, LLC and Chanel Jones had infringed and were infringing the trademark CHANEL, Registration Nos. 302,690; 510,992; 1,263,845; 1,348,842; 1,464,711; 1,559,404; 1,660,866; 3,134,695; and 4,105,557, which have been registered by the U.S. Patent and Trademark Office.
In this Indiana lawsuit, Chanel, Inc. alleged trademark infringement, trademark dilution, unfair competition under federal law as well as trademark infringement and unfair competition under Indiana state law. Chanel, Inc. claimed that its intellectual property rights to its trademark CHANEL had been infringed and diluted by actions of Defendants Chanel's Salon, an Indiana beauty salon, and its owner Chanel Jones.
Specifically, Defendants were accused of using the trade names CHANEL'S SALON and/or CHANEL'S COSMETOLOGY SALON in connection with their beauty salon without Chanel's authorization. Chanel, Inc. also claimed that the Defendants were infringing and diluting the CHANEL trademark by, inter alia, offering goods and services that are related to those offered under the CHANEL mark, including cosmetics, beauty consultation services and hair accessories.
This litigation ended pursuant to a consent judgment crafted by the parties and entered by the Indiana district court. As part of the consent judgment, the court issued a permanent injunction prohibiting Jones from using CHANEL to identify her beauty salon or any other enterprises, services or products. Jones was also enjoined from any use of the term CHANEL as part of any keyword, meta tag, page tag, or source code in any business marketing.
The order in this intellectual property litigation was issued by Judge Theresa L. Springmann in the Northern District of Indiana. This case is: Chanel, Inc. v. Chanel's Salon LLC et al., Case No. 2:14-cv-00304-TLS-PRC.