Eli Lilly & Company and its subsidiary, Elanco US Inc., both of Greenfield, Indiana, filed suit in the Eastern District of Wisconsin alleging that Arla Foods, Inc. USA of Denmark, and Arla Foods Production LLC a Delaware Corporation used false advertising and unfair business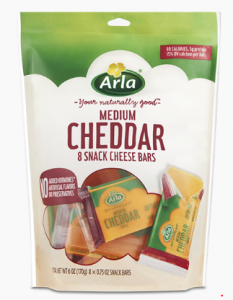 practices in regards to Arla brand cheeses.
In 2017, Arla Foods launched a $30 million advertising campaign focused on expanding its cheese sales in the U.S. These advertisements included ads featuring a seven-year-old girl describing recombinant bovine somatotropin ("rbST"), an artificial growth hormone used to treat cows, as a type of monster. The ads implied that milk from cows that were treated with rbST was unwholesome and unnatural, therefore not good for your family.
Elanco makes the only FDA-approved rbST supplement, marketed under the name Posilac®. After the Arla campaign launched, Elanco filed suit alleging that Arla was in violation of the Lanham Act and simultaneously moved for a preliminary injunction with supporting copies of ads, evidence that a major cheese distributor decreased its purchasing of rbST in response to the ad campaign, and scientific literature pertaining to rbST's safety. The district judge issued the requested injunction and later modified the injunction to cure technical deficiencies.