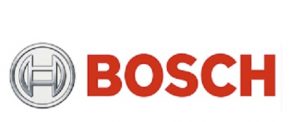 Hammond, Indiana – Robert Bosch, GmbH of Stuttgart, Germany and Robert Bosch, LLC of Broadview, Illinois sued in the Northern District of Indiana alleging trademark counterfeiting, trademark infringement, false advertising and unfair competition.
At issue in this Indiana lawsuit are the following trademarks, which have been registered with the U.S. Patent and Trademark Office:
Defendants in the litigation are Joshua Rayner of Portage, Indiana as well as ten unnamed "Doe" Defendants.  They are accused of "advertising, offering for sale and sale of counterfeit automotive parts" that bear unauthorized copies of Bosch trademarks.
Indiana trademark attorneys for Plaintiffs list the following claims in this federal lawsuit:
Count I: Trademark Counterfeiting in Violation of Sections 32 and 34(d)(1)(B) of the Lanham Act
Count II: Trademark Infringement in Violation of Section 32 of the Lanham Act
Count III: Unfair Competition in Violation of Section 43(a) of the Lanham Act
Count IV: False Advertising in Violation of Section 43(a) of the Lanham Act
Plaintiffs seek injunctive and monetary relief, including statutory damages, treble damages and attorneys' fees.

The case was assigned to District Judge Philip P. Simon and Magistrate Judge Paul R. Cherry in the Northern District and assigned Case No. 2:17-cv-00131-PPS-PRC.