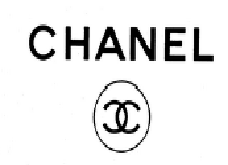 Hammond, Indiana – An Indiana trademark lawyer for Chanel, Inc. of New York, New York, in conjunction with New York co-counsel, sued in the Northern District of Indiana alleging that Chanel's Salon, LLC and Chanel Jones, both of Merrillville, Indiana, committed trademark infringement and trademark dilution of the trademark CHANEL, Registration Nos. 302,690; 510,992; 1,263,845; 1,348,842; 1,464,711; 1,559,404; 1,660,866; 3,134,695; and 4,105,557, which were issued by the U.S. Trademark Office.
Chanel is a fashion and beauty company. For over 85 years, Chanel has used CHANEL as a trade name, house mark and trademark to identify its goods and business. In addition to offering cosmetics, fragrances, and skin care products, Chanel's goods include hair accessories, such as barrettes, hair clips, and men's shampoo.
Chanel states that it has spent hundreds of millions of dollars to advertise and promote its goods. It indicates that last year in the United States it spent over $50 million dollars on advertising, all of which prominently featured the CHANEL mark. Consequently, it asserts, the CHANEL name and trademark is one of the most famous marks in the world and has become synonymous with Chanel.
At issue in this Indiana trademark infringement and trademark dilution lawsuit are the actions of Defendants Chanel's Salon and its owner Chanel Jones. Defendants are accused of having begun to use the trade names CHANEL'S SALON and/or CHANEL'S COSMETOLOGY SALON in October 2012 in connection with their beauty salon without Chanel's authorization and, in doing so, impinging on Chanel's intellectual property rights.
Chanel contends in this lawsuit that Defendants are infringing the CHANEL trademark by, inter alia, offering goods and services that are related to those offered under the CHANEL mark, including cosmetics, beauty consultation services and hair accessories. Chanel also asserts that Defendants' use of CHANEL dilutes the trademark, which Chanel claims is famous.
In July 2013, Chanel sent Defendants a cease-and-desist letter requesting that Defendants change the name of Chanel's Salon to a name that did not include the word CHANEL. Chanel states that Defendants did not respond to this letter and that further attempts to resolve the dispute were unsuccessful.
In the complaint, filed by an Indiana trademark attorney, the following is alleged:
• Count I: Federal Trademark Dilution (15 U.S.C. § 1125(c))
• Count II: Federal Trademark Infringement (15 U.S.C. § 1114(1))
• Count III: Federal Unfair Competition (15 U.S.C. § 1125(a))
• Count IV: Trademark Infringement and Unfair Competition Under Indiana Common Law
Chanel asks the court for injunctive relief and "such other and further relief as the Court may deem just and proper."
Practice Tip: This is an unusual trademark case in at least two respects. First, while trademark infringement lawsuits are relatively common, colorable assertions of trademark dilution are less so. This is due in large part to the requirement that the trademark that is allegedly diluted be "famous." This trademark lawsuit is also unusual in that, while the complaint asks the court in passing for "such other and further relief as the Court may deem just and proper," it does not explicitly seek damages for the alleged trademark infringement and dilution. Instead, the sole purpose of the complaint seems to be to obtain injunctive relief.
The suit was filed by Gregory A. Neibarger of Bingham Greenebaum Doll, LLP and Barbara A. Solomon and Jason D. Jones of Fross Zelnick Lehrman & Zissu P.C. The case was assigned to Judge Theresa L. Springmann and Magistrate Judge Paul R. Cherry in the Northern District of Indiana and was assigned case number 2:14-cv-00304-TLS-PRC.