New Albany, Indiana – Trademark attorneys for Liquid Palace, LLC and Robert W. Kaiser,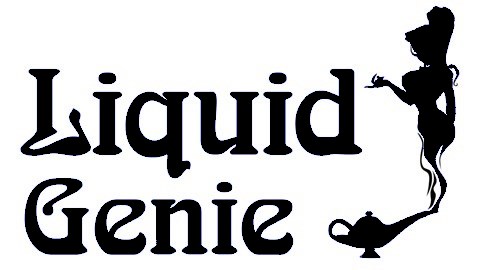 Jr., both of New Albany, Indiana, filed an intellectual property lawsuit alleging that E Liquid Palace, LLC and Austin Simon, both of Jeffersonville, Indiana, and Russell Simon of Louisville, Kentucky infringed registered trademarks "Genie" and "Liquid Genie", serial numbers 86107913 and 86107799 by using the registered trademark "Electric Genie", serial number 86194345. This Indiana trademark litigation, initially filed in Indiana state court, was removed to the Southern District of Indiana.
Liquid Palace manufactures, distributes and sells electronic cigarettes, also known as e-cigarettes, and related products through brick-and-mortar and e-commerce channels. Liquid Palace indicates that it began conducting business on or around March 21, 2013. It claims that, in the next few days, it registered the domain name "liquidpalace.com" and began using the trademark "Liquid Genie" along with an accompanying image of a genie. Liquid Palace submitted applications for trademarks to the U.S. Patent and Trademark Office ("USPTO") for the "Genie" and "Liquid Genie" word marks, with an accompanying image, in November 2013.
E Liquid Palace, which does business as "Electric Genie," engages in a similar business approximately 6 miles from Liquid Palace's retail store. Defendant Austin Simon is asserted to be the sole member of E Liquid Palace. On April 4, 2013, two weeks after Plaintiffs' claimed business-opening date, Defendants submitted articles of organization to the Indiana Secretary of State to form E Liquid Palace, LLC, while Defendant Russell Simon is listed as the owner of the "Electric Genie" trademark.
Liquid Palace contends that it owns rights to the marks "Genie", "Liquid Genie" and "Electronic Genie". It claims that Defendants are using those marks and/or marks that are substantially similar. Liquid Palace asserts that these actions violate its trademark rights.
In its complaint, filed by trademark attorneys for Plaintiffs, the following counts are alleged:
• Count I: Violations of 15 U.S.C. § 1051 et seq.
• Count II: Common Law Trademark Infringement
• Count III: Intentional Interference with Prospective Business Advantage and/or Intentional Interference with Business Relationships
• Count IV: Unfair Competition
• Count V: Injunctive Relief
Plaintiffs seek damages, including compensatory and punitive damages; statutory and/or liquidated damages under 15 U.S.C. § 1051; interest; injunctive relief and costs and attorneys' fees.
Practice Tip:
Plaintiffs may have a difficult case to prove. They claim that at "the time the Defendants' submitted articles of organization for [E Liquid Palace], the Defendants knew or should have known that the Plaintiff's [sic] claimed a right to use 'Liquid Palace' in its business operations and that the intentional registration of 'E Liquid Palace, LLC' would confuse and/or mislead the consuming public." However, Plaintiffs' entity, Liquid Palace, LLC, is shown on the website of the Indiana Secretary of State to have been created in Kentucky on April 9, 2013, after the creation of E Liquid Palace, LLC.
Moreover, given that E Liquid Palace, LLC is the Defendants' legal name, not the name under which they present themselves to the public, Liquid Palace is going to have a hard time showing confusion in the marketplace resulting from any similarities between the legal names of the entities.
It will also be interesting to see how the court handles any competing rights conferred by the registration of the marks at issue, given that both Plaintiff(s) and Defendant(s) have rights in federally registered marks.
Finally, the core infringement standard for trademark law is the "likelihood of confusion" test. This test imposes liability if a substantial number of consumers are likely to be confused by a defendant's use of a trademark in which the plaintiff in the litigation has intellectual property rights. Given the exceedingly short period of time for which Plaintiffs here claim exclusive use of any mark in question, proving that consumers have come to identify Plaintiffs' marks exclusively with their goods will be challenging.
The suit was filed by H. Kevin Eddins and Kevin J. Fiet of Eddins Domine Law Group, PLLC. The case was originally filed in Floyd County Court but later removed to the Southern District of Indiana. The case was assigned to District Judge Tanya Walton Pratt and Magistrate Judge William G. Hussmann and assigned Case No. 4:14-cv-00051-TWP-WGH.