Indianapolis, Indiana – Patent attorneys for Indiana University Research and Technology Corporation ("IURTC") of Indianapolis, Indiana sued in the Southern District of Indiana alleging that AngioDynamics, Inc. of Latham, New York infringed Patent No. 6,719,717, which has been registered with the United States Patent and Trademark Office ("USPTO"). This Indiana patent has a publication date of April 13, 2004.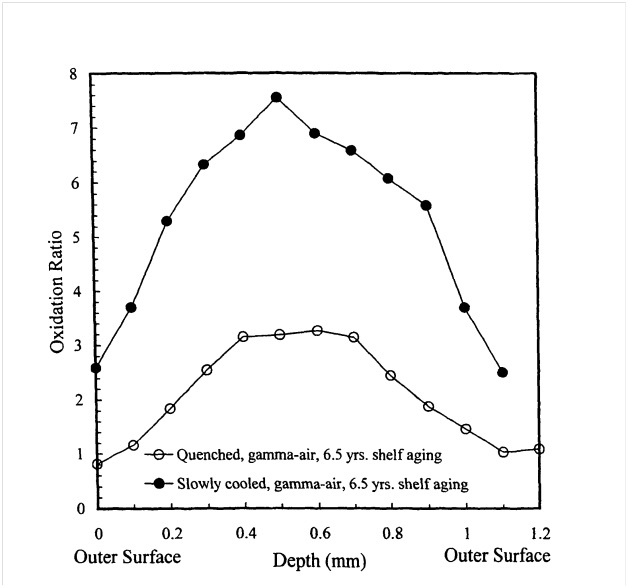 IURTC is a not-for-profit corporation that fosters collaboration between Indiana University faculty and researchers and private industry through the licensing of technology. IURTC states that its goals include acting as a resource for researchers, for industry and for Indiana.
AngioDynamics was founded in 1988. It seeks to provide benefits to patients through the designing, developing, manufacturing and marketing of innovative therapeutic devices used by interventionalists and surgeons for the minimally invasive treatment of peripheral vascular disease, tumor therapy and other, non-vascular disease.
IURTC, via its patent attorneys, is suing AngioDynamics for patent infringement under 35 U.S.C. § 101, et seq. The patent at issue is Patent No. 6,719,717 (the "'717 Patent"), which relates to thrombectomy treatment systems and methods. IURTC states that, by assignment, it is the current owner of all rights, title, and interests in the '717 Patent, including the right to enforce the patent.
The products accused of infringing IURTC's patent (the "Accused Products") are allegedly manufactured by Vortex Medical, Inc., a wholly owned subsidiary of AngioDynamics. IURTC contends that AngioDynamics has made and/or currently imports, sells, offers to sell, and/or uses the Accused Products. It also asserts that AngioDynamics provides instructions and directions on how to use the Accused Products to doctors, and other medical personnel.
IURTC further claims that AngioDynamics has known of the '717 Patent since at least the date of its issuance by the USPTO. It contends that, as a result, AngioDynamics' infringement of the '717 Patent has been and continues to be willful and deliberate.
Patent lawyers for IURTC filed a complaint alleging a single count of patent infringement. The complaint contends that AngioDynamics is currently infringing and has infringed the '717 Patent directly by, without authority, having made and/or currently importing into the United States, and/or using, selling, and/or offering for sale the Accused Products, which embody the inventions claimed in the '717 Patent. It also claims that AngioDynamics is actively, intentionally, and/or knowingly inducing infringement of the '717 Patent by others, including doctors,and other medical professionals, and is thus liable to IURTC pursuant to 35 U.S.C. § 271(b).
IURTC has asked that the court enter judgment:
A. Finding that U.S. Patent No. 6,719,717 is valid, enforceable, and infringed by AngioDynamics, and that AngioDynamics is liable for inducement of infringement and contributory infringement of the '717 Patent;
B. Entering a permanent injunction against AngioDynamics, enjoining it, its respective directors, officers, agents, employees, successors, subsidiaries, assigns, and all persons acting in privity or in concert or participation with AngioDynamics from making, using, selling, or offering for sale in the United States, or importing into the United States, any and all products and/or services embodying the patented inventions claimed in the '717 Patent;
C. Holding that AngioDynamics acted willfully in causing damage to IURTC;
D. Awarding IURTC such damages to which it is entitled, pursuant to 35 U.S.C. § 284;
E. Awarding IURTC enhanced damages, pursuant to 35 U.S.C. § 284;
F. Awarding IURTC pre-judgment and post-judgment interest as allowed by law; and
G. Awarding IURTC its costs, expenses, and fees, including reasonable attorneys' fees, pursuant to 35 U.S.C. § 285.
Practice Tip:
Universities today often own sizeable portfolios of patents and can earn substantial royalties from licensing those patents. To maintain that revenue, most universities seek ownership of the inventions created by their employees, typically by having the employee assign the intellectual property rights to the university. Moreover, if federal funds were used to pursue the research leading to the invention, universities are required under the Bayh-Dole Act to obtain ownership of the resulting patent.
Substantial legal difficulty can arise when the ownership of a patent is unclear. Such a problem can arise when the duty of an inventor to convey ownership of his or her invention has not been established in advance of the creation of new intellectual property. An Indiana patent attorney can help Indiana inventors determine what rights they have with respect to their inventions.
The case was filed by R. Trevor Carter and Andrew M. McCoy of Faegre Baker Daniels LLP. It was assigned to District Judge Sarah Evans Barker and Magistrate Judge Denise K. LaRue in the Southern District of Indiana and assigned Case No. 1:13-cv-02001-SEB-DKL.