Indianapolis, IN – Indiana, like eighteen other states, has a right to publicity law that can be described as the right to control the commercial use of one's identity. The right to publicity, sometimes called personality rights, are state law rights, unlike most intellectual property rights, which are federal rights. According to Wikipedia, Indiana's right to publicity is considered to be the most far reaching right to publicity law in the world. Indiana's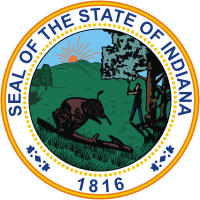 current right of publicity law, I.C. 32-36-1 et seq., was enacted in 1994. Indiana's law grants a proprietary interest to a personality's name, voice, signature, photograph, image, likeness, distinctive appearance, gesture or mannerisms where the personality has commercial value. The law requires permission before another uses one's personality for commercial purposes and provides for damages if the personality is used without consent. Rightofpublicity.com has an interesting blog entry on the history of the right to publicity.
Indiana Intellectual Property Law News blogged last month about the recent decision of the Southern District Court of Indiana in the Dillinger case. The Indiana Court of Appeals has also examined a case involving the right of publicity and coincidentally also concerning the John Dillinger personality. In that case, Phillips v. Scalf, 778 N.E.2d 480 (Ind. Ct. App. 2002), Scalf alleged he owned the Dillinger right to publicity and that Phillips was operating a restaurant in Steuben County that utilized the Dillinger personality without permission. This decision, however, involved the question of venue and did not substantively examine the right to publicity statute. Indeed, it appears that neither the Indiana Supreme Court nor the Indiana Court of Appeals have issued substantive decisions on the Indiana Right to Publicity.