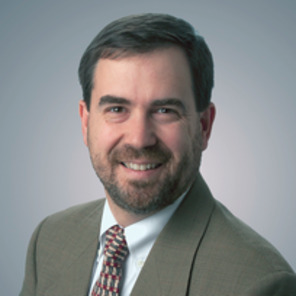 Bloomington, Indiana – The Indiana University Maurer School of Law has selected a prominent intellectual property lawyer to serve as the first full-time director of its intellectual property law clinic.
Norman J. Hedges (pictured) will join the law school today as a clinical associate professor of law. He comes to Bloomington with over 16 years of experience in patent practice in Indianapolis, including 10 years in the Indianapolis office of Faegre Baker Daniels, where he was named partner in 2007. He has been a member of the law school's adjunct faculty since 2014.
"We are delighted that Norm will be joining our faculty full-time," said Mark D. Janis,  Robert A. Lucas Chair of Law and director of the school's Center for Intellectual Property Research. "He brings a wealth of practical experience that will be invaluable in building our clinic as it expands to provide pro bono IP services to our state's most innovative start-up businesses."
"As a graduate of the law school, I am honored to be returning as a faculty member," Hedges said. "The center's IP clinic is on the forefront of providing hands-on learning opportunities to the law school's students while helping Indiana businesses grow, and I'm privileged to be a part of it."
Established in January 2014, the intellectual property clinic provides pro bono patent, trademark and intellectual property law counseling.