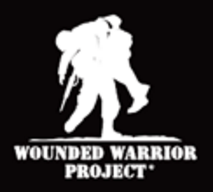 Indianapolis, Indiana – Dean Graham, founder of now-defunct Help Indiana Vets, Inc. ("HIVI"), both of Acton, Indiana, was interviewed by Indianapolis television station Fox 59 regarding recent publicity about lavish spending of Wounded Warrior Project, which Graham and HIVI had first alleged in 2010. Indianapolis intellectual property attorney Paul Overhauser, publisher of this blog, was also interviewed.
History
Graham, a retired veteran, founded HIVI in 2010. HIVI operated with a few thousand dollars in outside donations and over $27,000 donated by Graham and his wife from their personal savings. Of those donations, 100% was spent directly on providing assistance to veterans in need.
To help raise awareness of the needs of injured veterans, as well as to ask for charitable donations, HIVI had operated a website. That website included statements criticizing how WWP of Jacksonville, Florida was run, including that WWP was "a fraud," that it "needs to be investigated immediately" and that it "ha[s] an army of lawyers on staff to punish all those who try to expose [it]."
In response to these statements and others, WWP in November 2013 engaged lawyers from two law firms, Barnes & Thornburg LLP, one of the largest law firms in the United States, and Kutak Rock LLP,  a 500-plus attorney firm, to jointly sue HIVI and Graham on WWP's behalf. The complaint asserted, inter alia, defamation and false advertising under the Lanham Act.
Attorney Overhauser, whose practice of law focuses on intellectual property litigation, volunteered to provide some assistance to Graham and HIVI in defending against WWP's allegations. Nonetheless, by June 2014, concerned for the effects that the lawsuit was having on his family, Graham acceded to WWP's demands. He shuttered his charity and its website.
Recent Attention in the Media
Following a story first broken in January by the New York Times, titled "Wounded Warrior Project Spends Lavishly on Itself, Insiders Say," the national media have recently covered WWP extensively. Much of the attention has been focused on WWP's "aggressive styles of fund-raising, marketing and personnel management" as well as the millions of dollars in "lavish spending on luxury travel, fancy meals and swanky getaways that rivals the amount spent on its combat stress-recovery program." According to Fox 59, research revealed that about 40 cents of each dollar donated went to lavish spending. After an independent review of the organization's finances, WWP dismissed its Chief Executive Officer, Steve Nardizzi, and its Chief Operating Officer, Al Giordano.
In addition to the New York Times, the allegations against Wounded Warrior Project have been covered by many national media outlets, including:
• ABC: Wounded Warrior Project Like a 'Frat Party,' Former Employee Says
• CBS: Wounded Warrior Project accused of wasting donation money
• Fox News: Wounded Warrior Project's top execs fired amid lavish spending scandal
• NBC: Wounded Warrior Project' CEO, COO Fired Amid Lavish Spending Scandal
• New York Post: Wounded Warrior Project probed for lavish spending while vets suffer

• UPI (United Press International): Wounded Warrior Project founder, top executive fired after damning CBS report
This story was also covered on a local Indiana channel, Fox 59, in an interview featuring both Graham and Overhauser. "We knew about activities [like] large parties and expenses. It was even bigger than I imagined," said Graham. "I hope that this really does clean up from top to bottom and [cause] some changes that will be positive for veterans.
"Dean Graham has been trying to get this information out into the public for years but he was squashed by this lawsuit and had to discontinue his efforts," said Overhauser. "The truth has come out."
A video of the interviews featured on Fox 59 can be viewed here: http://via.fox59.com/prxMt.