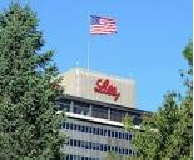 Indianapolis, Indiana – All federal criminal charges against Guoqing Cao and Shuyu Li, who were formerly employed by Eli Lilly and Company ("Lilly"), were recently dropped by federal prosecutors, who stated that "additional information" had been received that altered "the investigative facts initially relied upon by the government" in its case against Cao and Li.
This federal indictment was brought in 2013 in the Southern District of Indiana. Defendants Cao and Li, two doctoral-level scientists, were charged with multiple counts of theft. At issue was intellectual property belonging to Indiana-based Lilly valued at $55 million. Counts one through three of the indictment, as well as counts five through ten, were listed as theft of trade secrets and aiding and abetting. Count four alleged conspiracy to commit theft of trade secrets.
In the initial proceedings, the United States maintained that Defendants were traitors who had conveyed "American trade secrets" – specifically, "crown jewels" in the form of many millions worth of intellectual property belonging to Lilly – to Jiangsu Hengrui Medicine Co., Ltd., a company located in Shanghai, China.
A second indictment was later filed by the United States modifying the initial charges. Under the new indictment, Defendants faced no counts of trade-secret theft. Instead, they were charged with one count each of wire fraud, aiding and abetting, and conspiracy to commit wire fraud. As a result of this change, the court ordered that the Defendants be released from lockdown, noting that the earlier allegation – that Lilly's "crown jewel" trade secrets had been stolen and provided to China – had been a critical factor in justifying the Defendants' incarceration.
The nature of this new "additional information" recently received by the U.S. Department of Justice that prompted prosecutors to drop all charges is not entirely clear. Contentions by defense attorney Alain Leibman include that "Lilly provided bad information to the government," and that "information originally alleged to be confidential and proprietary was actually not confidential and proprietary." David Hensel, also serving as a criminal defense attorney in the case, added that Lilly's handling of computer data may have amounted to "spoliation of evidence material to the defense."