Feasterville, Pennsylvania – Plaintiff Joe Hand Promotions, Inc. is suing Lawrenceburg, Indiana Defendants Shift Restaurant and Bar, Matt Euson, and Nicholas Roberts for allegedly committing "Cable Piracy" and "Satellite Piracy" as is defined in the Communications Act of 1934 (47 U.S.C. § 553 and U.S.C. § 605).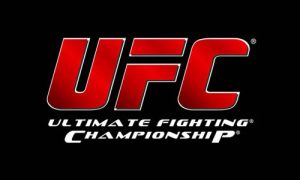 According to the complaint, Joe Hand Promotions is a company specializing in the licensing and distribution of premier sporting events to commercial establishments.  Joe Hand states that it holds exclusive licensing rights to many televised sporting events, including the Ultimate Fighting Championships®. Since obtaining the rights to the Ultimate Fighting Championships in 2001, the Plaintiff claims they have entered into agreements with various U.S. restaurants, bars, lounges, clubhouses, etc., who have purchased the pay-per-view rights to commercially broadcast the Championships and other similar sporting events to their patrons.
On January 18, 2020 and again on August 15, 2020, two different Ultimate Fighting Championship fights were scheduled to be broadcast on pay-per-view television (Ultimate Fighting Championship® 246: Conor McGregor vs. Donald "Cowboy" Cerrone and Ultimate Fighting Championship® 252: Stipe Miocic vs. Daniel Cormier).  The Plaintiff alleges that on both nights, the Defendants chose to circumvent the Plaintiff's licensing rights and commercially broadcast the fights at Shift Restaurant without purchasing permission to do so. The Plaintiff claims the Defendants pirated the programming and infringed upon their right as the rightful owner of the distribution license.
The Plaintiff is seeking judgment for statutory damages up to $110,000 plus attorney's fees, interest, and costs of suit for obtaining and distributing unauthorized access to cable and satellite television programming.
This case has been assigned to Judge Sarah Evans Barker, and referred to Magistrate Judge Kellie M. Barr, in the U.S. District Court of Southern Indiana, and assigned Case No. 4:23-cv-00135-SEB-KMB.