Indianapolis, IN – Copyright attorneys for Lioness Vizions, LLC, Angentia Childs of Indianapolis, Indiana and Delina Hill-Brooker of Powder Springs, Georgia filed a copyright infringement suit in the Southern District of Indiana alleging that Rhasha and Mikel Hoosier of Gahanna, Ohio, Reign Media Group and Romantic Media Group of the State of Ohio infringed the copyrighted work Revealing & Healing: 3 Women's Stories of Survival. The plaintiffs also allege other claims based on the operation of a limited liability company that marketed and sold the book.
The complaint describes how Ms. Childs, Ms. Hill-Brooker and Ms. Hoosier wrote a book together, which is the allegedly copyrighted work. Because they could not find a publisher, the three women formed a limited liability company, Lioness Vizions LLC, to publish, market and sell their book.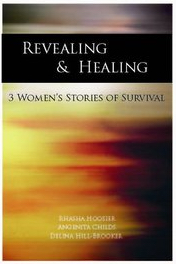 The complaint states that the three women assigned their copyright to the company. The complaint states that in August 2010, Ms. Hoosier resigned from company and then dissolved the company without the authorization of the two other women. The complaint alleges that Ms. Hoosier, however, went on to market and sell the book on her own and formed another company to sell the book. The complaint states that Ms. Hoosier has appeared on radio shows and done other promotional activities to sell the book and has not shared the profits with the other co-authors. The complaint makes claims of wrongful dissolution for Lioness Vizions LLC, copyright infringement, right of publicity infringement, breach of operating agreement, breach of fiduciary duty, civil theft, tortuous interference with existing or potential business relationships, and unfair competition. Copyright attorneys are seeking an injunction, damages, return of all copies of the book, an order reinstating Lioness Vizions LLC, disgorgement of profits,
Practice Tip: It is interesting to note that the Plaintiffs claim venue is proper in Indiana because "solicitation of the Plaintiffs took place" in Indiana. Lioness Vizions LLC was registered as an Ohio limited liability company.

This case has been assigned to Judge Tanya Walton Pratt and Magistrate Judge Tim A. Baker in the Southern District of Indiana, and assigned Case No. 1:12-cv-00109-TWP-TAB.LionessVizionsComplaint
Further Information about the case is as follows:
Filed: January 24, 2012 as 1:2012cv00109 Updated: January 25, 2012 04:05:51
Plaintiffs: ANGENITA CHILDS, DELINA HILL-BROOKER and LIONESS VIZIONS, LLCDefendants: MIKEL HOOSIER, REIGN MEDIA GROUP, RHASHA HOOSIER and ROMANTIC REIGN GROUPPresiding Judge: Tanya Walton PrattReferring Judge: Tim A. BakerCause Of Action: Copyright InfringementCourt:Seventh Circuit > Indiana > Southern District Court