Alexandria, VA – The Trademark Trial and Appeal Board of the US Trademark Office has reached a decision regarding the opposition of trademark registration filed by Rolex Watch U.S.A., Inc. of New York, New York against AFP Imaging Corporation of Elmsford, New York on trademark serial no. 77/492,131 for the mark ROLL-X registered with the US Trademark Office.
In 2008, AFP filed a trademark application with the US Trademark Office for the mark ROLL-X, with the product category of "x-ray tables for medical and dental use." Rolex Watch filed an opposition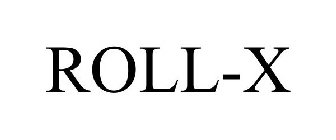 to that registration, arguing that there was a likelihood of confusion between AFP's products and the Rolex trademark that Rolex has used for many years and that the Rolex marks would likely be diluted by tarnishing or blurring of the marks. The opinion notes that Rolex's trademarks state that their products are "watches, clocks, parts of watches and clocks, and their cases." After considering all the statutory factors, the Board determined that Rolex had not demonstrated that AFP's proposed trademark registration would result in dilution of Rolex's trademarks.
Practice Tip: In considering whether a trademark application dilutes a prior mark by blurring, there are six factors to consider pursuant 15 U.S.C. § 1125(c)(2)(B)(i-vi). These are: the degree of similarity between the two marks, the degree of distinctness, the extent to which the owner of the famous mark is engaging in exclusive use, the degree of recognition of the famous mark, intent to create association with the famous mark, and finally, actual association with the famous mark.