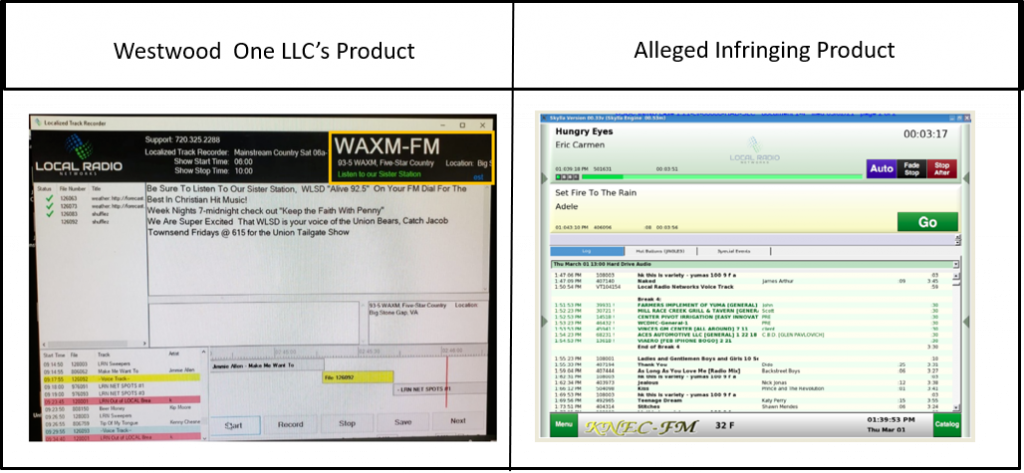 Ft. Wayne, Indiana – Apparently, Westwood One, LLC ("Westwood"), the Plaintiff owns a large portfolio of audio products for use by its affiliated broadcast radio stations and media partners. According to the Complaint, Westwood owns U.S. Patent Nos. 7,860,448 and 7,412,203 (the "Patents in Suit"). The Patents in Suit relate to methods and computer programs for localizing broadcast content and an apparatus for operating a broadcast network, respectively.
Westwood claims it began notifying the Defendant, Local Radio Networks LLC ("LRN"), regarding its ownership of the Patents in Suit in May 2020. It appears the alleged infringement had not ceased after these communications and therefore Westwood filed suit for willful patent infringement. In addition to direct patent infringement, Westwood is claiming LRN has induced and continues to induce infringement of the Patents in Suit by knowingly inducing others to make, use, or sell products covered by the Patents in Suit. Further, Westwood claims LRN targeted former Westwood employees for employment that have knowledge of Westwood's patented programs. Westwood is seeking damages, including treble damages, for willful infringement pursuant to 35 U.S.C. § 284 and attorneys' fees pursuant to 35 U.S.C. § 285.
The case was assigned to Judge Holly A. Brady and Magistrate Judge Susan L. Collins in the Northern District and assigned Case 1:21-cv-00088-HAB-SLC.