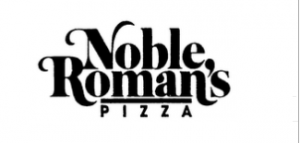 Indianapolis, Indiana – Defendants, Gateway Triangle Corp., 7405 Indy Corp., 850 Indy Corp. Northlake Marketing, LLC and Thomas M. Collins, in a suit originally filed by Noble Roman's, Inc. in the Superior Court of Marion County, Indiana filed a Notice of Removal to the United States District Court for the Southern District of Indiana.
According to the Complaint, Noble Roman's is the exclusive holder of licensing and franchising rights relating to the Noble Roman's pizza brand. Noble Roman's claims while they had a Franchise Agreement with Defendant Gateway, that Franchise Agreement terminated on December 31, 2019. Noble Roman's filed suit seeking damages for Defendants' alleged conversion and theft of Noble Roman's property rights in violation of Indiana Code §§ 35-43-4-3 and 34-43-4-2. The Complaint further sought damages for breach of the Franchise Agreement, trademark infringement of U.S. Registration Nos. 987,069, 1,920,428, and 1,682,308, and unjust enrichment.
Defendants claim the case is removable under 28 U.S.C. § 1441 in part because federal question jurisdiction exists as Noble Roman's asserted a federal claim under the Lanham Act. Further, Defendants assert the Southern District of Indiana has supplemental jurisdiction of the state law claims under 28 U.S.C. § 1367(a) because they form part of the same case or controversy as the federal trademark claims.
The case was assigned to Judge James Patrick Hanlon and Magistrate Judge Tim A. Baker in the Southern District and assigned Case 1:21-cv-00307-JPH-TAB.