Indianapolis, Indiana – Loretta H. Rush (pictured)succeeds former Chief Justice Brent Dickson as Chief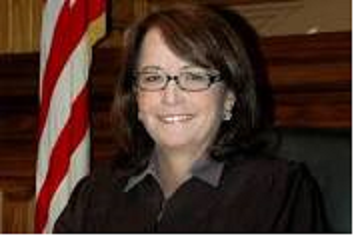 Justice of the Indiana Supreme Court.
Rush was appointed to the Indiana Supreme Court by then-Governor Mitch Daniels in 2012. Prior to her appointment, Rush was elected as a Tippecanoe Superior Court judge, where she served for 14 years. During her tenure as a Tippecanoe judge, Rush assisted with the creation of the county's Court Appointed Special Advocate (CASA) program. During that time, she also helped initiate, develop and sustain more than twenty-five youth programs. In 2003, she was named the best juvenile court judge in the state.
Rush was selected in early August as the next chief justice of the Indiana Supreme Court by the seven-member Judicial Nominating Commission. Also interviewed for the position were Justices Steven David, Mark Massa and Robert Rucker. She was sworn in by Governor Mike Pence on August 18, 2014. Governor Pence offered his congratulations to Rush stating, "with this selection, the Judicial Nominating Commission has made history and ensured that Indiana's Supreme Court will continue to have outstanding leadership in the years ahead. With her extensive legal experience, proven character and commitment to public service, I am confident that Chief Justice Rush will serve our judiciary and our state with distinction."
Rush was born in 1958 in Pennsylvania and moved frequently as a child before settling in Indiana in 1972. She earned her undergraduate degree from Purdue University and graduated cum laude from the Indiana University Maurer School of Law in Bloomington.
Practice Tip: The vast majority of Indiana intellectual property litigation takes place in federal court, as the intellectual property causes of action that are most often litigated creations of federal statutory law. Thus, they may be heard in federal court under federal-question jurisdiction. However, some intellectual property lawsuits – for example, litigation involving a trademark that is registered only with the state of Indiana and used solely within Indiana's boundaries – may occur in Indiana state court.