Indianapolis, Indiana – Redwall Live Corp. ("Redwall") has sued ESG Security, Inc. ("ESG") in the Southern District of Indiana alleging copyright infringement, breach of contract and unjust enrichment. Both parties are located in Indianapolis, Indiana. The design at issue in this lawsuit has been registered by the U.S. Copyright Office under Registration No. VA 1-874-872.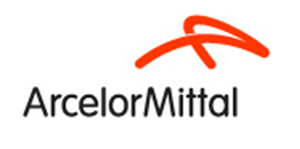 Redwall is a consulting and design services firm engaged in the business of strategic branding and advertising. Its services include, but are not limited to, developing a clear message and a unique visual image as well as developing brand value for its clients.
Redwall states that it was engaged by ESG to reinvent ESG's brand. As part of the design plan, Redwall indicates that it created a new logo design for ESG (the "Design") to be utilized on ESG's business cards, letterhead, brochures, and on ESG's website. Redwall asserts that the agreement relating to the creation of the Design required that ESG's business cards and letterhead be printed by Redwall and provided to ESG upon request.
In May 2013, Redwall registered the Design with the United States Copyright Office. A Certificate of Copyright Registration issued by the Register of Copyrights under Registration No. VA 1-874-872.

Redwall asserts that, despite its performance in full, ESG has failed to pay to Redwall the remaining balance for the work completed. It also claims that ESG has used and continues to use Redwall's copyrighted Design on a variety of items including, but not limited to, its website and traffic barricades.
Copyright lawyers for Redwall filed a complaint against ESG asserting the following:
• Count I: Copyright Infringement
• Count II: Breach of Contract
• Count III: Unjust Enrichment
Redwall asks the court for findings that ESG committed copyright infringement, breached its contractual obligations to pay for services rendered and were unjustly enriched by such actions; temporary and permanent injunctions against using the Design; damages; impoundment of items containing the copyrighted Design; and attorneys' fees and costs.
Practice Tip: Commissioning someone to create a copyrightable work does not necessarily mean the copyrights in the resulting work are owned by the commissioning party. The commissioning party will only own the work if it is a "work made for hire" under the Copyright Act. A "work made for hire" is usually limited to situations in which there is either an employer-employee relationship or where the work is a contribution to a "collective work." Absent these circumstances, the commissioning party will own the work only if it is expressly assigned to it by the party preparing the work. A commissioning party should usually have a written agreement stating that the party preparing the work assigns its copyrights to the commissioning party.
This complaint was filed by Steven G. Cracraft and Beth A Behrens of Brannon Sowers & Cracraft, P.C. The case was assigned to District Judge Sarah Evans Barker and Magistrate Judge Debra McVicker Lynch in Southern District of Indiana and assigned Case No. 1:13-cv-01849–SEB-DML.