Washington D.C.–  The United States Supreme Court has ruled to affirm the United States Court of Appeals for the Eleventh Circuit's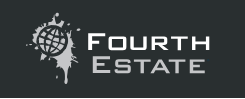 decision against the Petitioner, Fourth Estate Public Benefit Corp. ("Fourth Estate") of Delaware. The Petitioner originally filed a copyright infringement lawsuit in the Southern District of Florida, alleging that Wall-Street.com, LLC ("Wall-Street") of Florida, infringed over 200 articles pending copyright registration.
Fourth Estate filed suit after Wall-Street failed to remove Fourth Street's licensed works from its news website after Wall-Street canceled the Parties' licensing agreement. Petitioner had filed to register its articles with the Copyright Office, but the articles had not been registered at the time the action commenced. Pursuant to 17 U.S.C. § 411(a), the District Court dismissed the complaint and the Eleventh Circuit affirmed holding there is no right to civil action for infringement of a copyright in the United States until registration has occurred, and merely filing an application for registration does not meet the registration burden under the statute. While the Register of Copyrights did refuse registration of the articles at issue in this case after the Eleventh Circuit Decision, that was not a factor in this decision.
An author gains rights including the right to reproduce, distribute, and display their work immediately upon the creation of the work pursuant to 17 U.S.C. § 106. However, generally before filing an infringement claim in court, the claimant must comply with the registration requirements of § 411(a). The exceptions to that rule are for those works that are vulnerable to predistribution infringement, typically movies or musical compositions, which are not found here. In this case, the Court had to decide if registration has been made pursuant to § 411(a) when the application, materials, and fee were submitted, or when the registration was granted by the Copyright Office. The Supreme Court in affirming the Eleventh Circuit's Decision held that "registration has been made" under § 411(a) when the registration is granted by the Register of Copyrights after examination of a properly filed application.