Chicago, Illinois – The Seventh Circuit Court of Appeals has ruled against Plaintiff Reginald Hart in an intell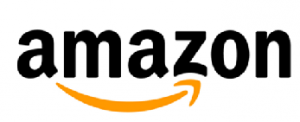 ectual property lawsuit filed against Amazon.com.
Plaintiff Hart, filing pro se, sued Amazon.com, Inc. alleging various state and federal claims, including copyright infringement, aiding and abetting counterfeiting, and intentional infliction of emotional distress.  Hart, the author of two self-published books, Vagabond Natural and Vagabond Spiritual, claimed that Amazon had permitted six counterfeit copies of his books to be advertised for sale and/or sold on its website by third parties.  Hart further claimed that Amazon had "forcefully exploited" the books by counterfeiting them "for its own commercial use."  He stated that the books, which detailed his experiences as a homeless man, would have generated "millions of dollars for Amazon" and allowed him "to end homelessness [and not only for himself] both in the U.S. and abroad."
Hart asserted to the court that he was certain that the books were unauthorized reproductions of his works as they did not bear "indicia of authenticity known only to him."  The indicator that a book was genuine, according to Plaintiff, was his fingernail indentations on the cover of the book.  Plaintiff provided photographs purporting to show both authorized copies of Plaintiff's books and books alleged to be fake.  The court, however, concluded that the "two types of book are in all respects identical."
District Court Judge Rubén Castillo of the Northern District of Illinois, Eastern Division dismissed the case for failure to state a claim upon which relief can be granted.  He found Hart's allegation that Amazon had copied his books to be implausible.  The Seventh Circuit Court of Appeals affirmed, in part on those grounds.  It also noted that, even if the books had been counterfeits, there had been no plausible allegation that Amazon had been aware of the fact.
The case, No. 16-2793, was heard by Chief Judge Diane P. Wood, Judge Richard A. Posner and Judge Joel M. Flaum and decided January 6, 2017.