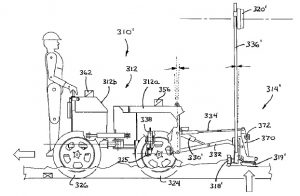 Indianapolis, Indiana – Plaintiff, Somero Enterprises, Inc. ("Somero"), originally filed suit in the Indianapolis Division of the Southern District of Indiana alleging patent infringement against Defendant, Ligchine International Corporation ("Ligchine"). Ligchine responded to the Complaint by filing a Motion for Intra-District Transfer to the New Albany Division.
Pursuant to 28 U.S.C. § 1404(a), a Court may "transfer an action filed in a proper, though not necessarily convenient, venue to a more convenient district." According to the Court's Order, the Court typically considers four factors: "(1) the convenience of the parties; (2) the convenience of the witnesses; (3) the situs of material events and access to proof; and (4) the interest of justice." Order at p. 2. (citation omitted).
Ligchine argued that because Somero does not reside in the Southern District of Indiana and all of Ligchine's offices, operations, witnesses, and evidence are located in the New Albany Division, the transfer should be granted. Somero opposed the Motion arguing that its preference for the Indianapolis Division should be given substantial deference. Further, Somero claimed its counsel would have to drive two hours more each way for in-person Court appearances which would require counsel to fly and/or stay overnight in a hotel, thereby increasing his exposure to COVID-19. However, in its Reply, Ligchine pointed out that a plaintiff's choice of forum has diminishing importance when the selected forum is not the plaintiff's home forum.
The Court found that while "several of the factors are neutral . . . [it is] significant the fact that none of the events giving rise to this lawsuit occurred within the Indianapolis District, that Somero's witnesses will have to travel 9.5 hours to the Indianapolis Division in any event and only an additional 1.5 hours to the New Albany Division, and that Ligchine's witnesses are located within the New Albany Division." Therefore, the transfer to the New Albany Division was granted. Order at p. 11.
The case was assigned to Chief Judge Jane E. Magnus-Stinson and Magistrate Mark J. Dinsmore in the Southern District and assigned Case 1:20-cv-02356-JMS-MJD.