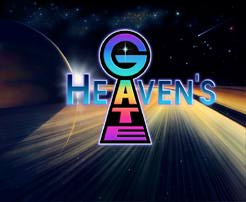 Mishawaka, Indiana – The Evolutionary Level Above Human, Inc. d/b/a The Telah Foundation (the "Foundation") own the intellectual property rights for the following (hereinafter "The Works"):
According to the Complaint, the Defendant, Jason Bartel ("Bartel"), on or about May 2021 put The Works on a free online file sharing and storage site called "4Shared.com." After sending Digital Millennium Copyright Act (DMCA) takedown notices the Foundation was able to have The Works taken off the site. Defendant Bartel in June of 2021 announced that he would be receiving more stolen audio tapes from Co-Defendant Steven Robert Havel ("Havel"), which he later posted to his website. The Foundation was again successful in getting The Works taken down via DMCA takedown notices.  Apparently, Defendants, Havel and Cathy Jo Ann Weaver ("Weaver") have live streamed discussions on the internet providing instruction to others regarding how individuals could obtain copies of the Audio and Video Works owned by the Foundation.  According to the Complaint, the Defendants have also repeatedly engaged in numerous public performances of the Audio Works, streaming them directly over YouTube and advertising the alleged infringements via Twitter.
According to the Complaint, Defendants Weaver and Havel have created plush dolls based on registered works owned by the Foundation without its permission.  Also, the Defendants have been accused of selling T-Shirts that infringe upon The Foundations previously listed Trademarks that is likely to cause confusion and cause irreparable harm.
The Plaintiff is seeking damages for four counts of direct Copyright Infringement in violation of 17 U.S.C. §§ 106 and 501. Plaintiff is further claiming Contributory Copyright Infringement in violation of 17 U.S.C. § 504(c). Third, Plaintiff claims Conspiracy to Commit Copyright Infringement. Finally, Plaintiff is suing the Defendants for Trademark Infringement in violation of Lanham Act, 15 U.S.C. § 1125(a).
The case was assigned to Chief Judge Jon e. DeGuilio and Magistrate Judge Michael G. Gotsch, Sr. in the Northern District and assigned Case 3:22-cv-00395-JD-MGG.