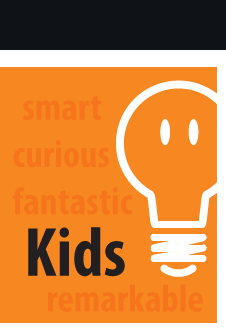 WASHINGTON – New resource offers intellectual property education resources for parents, teachers, and students of all ages.
The U.S. Department of Commerce's United States Patent and Trademark Office ("USPTO") recently announced the launch of its newly redesigned KIDS! Web pages aimed to encourage students of all ages to learn about the importance of intellectual property ("IP") creation and protection. In addition to featuring young inventor profiles, activities, and videos, the pages also offer curricula that link Science, Technology, Engineering, and Math ("STEM") education to IP and innovation through downloadable lesson plans, hands-on instructions for building inventions, USPTO career information and other useful resources.
"The USPTO looks to our children – the doers, makers, and tinkerers of the future – to reimagine the world and, as the Constitution calls for, 'to promote the progress of Science and the useful Arts' like never before," said Michelle K. Lee, Deputy Under Secretary of Commerce for Intellectual Property and Deputy Director of the USPTO. "As schools across the country ramp up their STEM programming, we look forward to putting even more tools in teachers' hands that will ensure our next generation is well-versed in concepts of making, inventing, and creating the high-value intellectual property that drives our economy." USPTO's updated KIDS! Web pages also feature coloring pages designed to introduce younger students to patents and trademarks, an audio library of trademarked sounds, upcoming event listings, and other challenging activities to help encourage and inspire future generations of inventors. For more information, please visit www.uspto.gov/kids.
The KIDS! Web pages serve as an extension of the Office of Education and Outreach ("OEO"), which provides educational and outreach programming for students, educators, and young inventors and innovators of all ages. OEO is managed through the Office of the Under Secretary and Director of the USPTO and supports the mission of the agency by providing relevant intellectual property, innovation and invention resources to school administrators, teachers, students and parents. OEO also has a robust outreach program that supports many community-based invention and innovation programs. For more information please visit www.uspto.gov/about/offices/ous/education.
Practice Tip #1: For more information, you may contact Joyce Ward by telephone at (571) 272-8424 or via email at joyce.ward@uspto.gov.