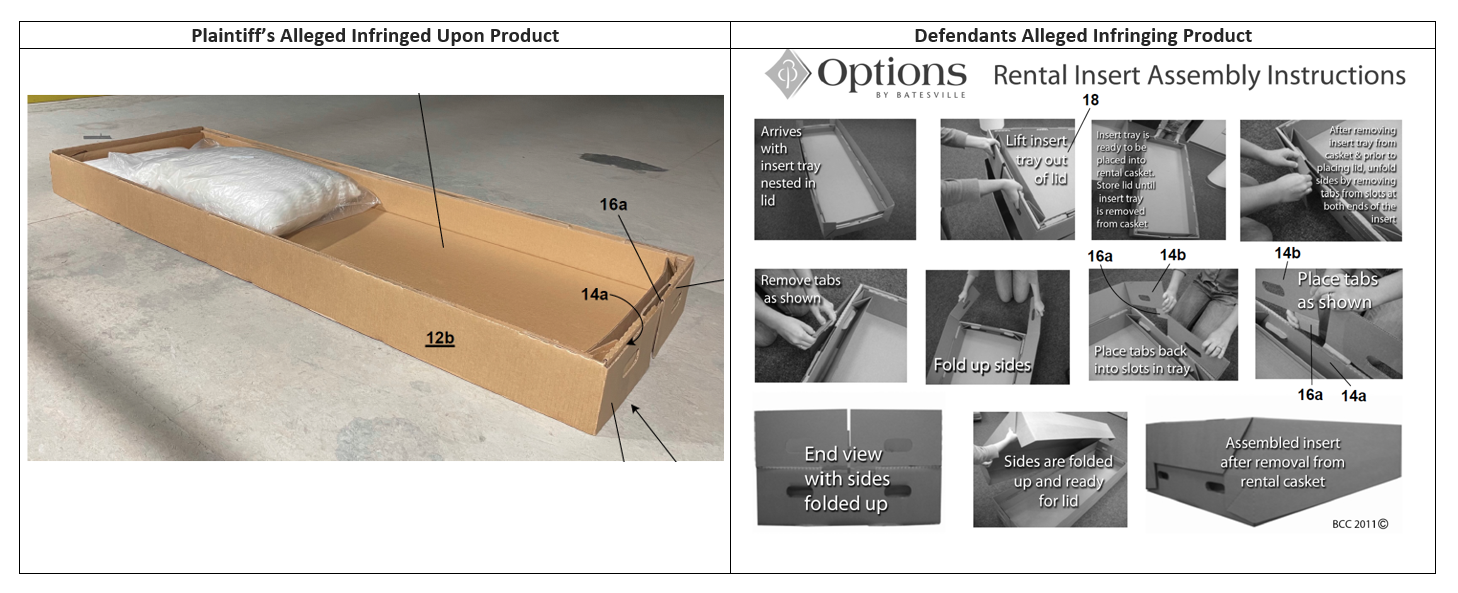 Richmond, Indiana –The Plaintiff, Vandor Group, Inc. ("Vandor") doing business as Starmark Cremation Products, filed suit against Defendant, Batesville Casket Company, Inc. ("Batesville"), for patent infringement.
Vandor was established in 1972 by Bruce Elder in Richmond, Indiana. Vandor began by specializing in custom die-cutting of chipboard and corrugated fiberboard components.  Starmark Cremation Products began in 2004 designing and marketing a small line of engineered cremation solutions.  According to their website and social media pages, today Starmark manufacturers hundreds of alternative containers and rental inserts daily. They have designed, marketing and manufactured Sensible Solutions for its customers. Starmark prides itself on providing innovative, affordable and high quality products so that their customer can focus on the things that matter most; giving all families the opportunity to lay their loved ones to rest in an affordable yet dignified and respectful manner.
Batesville was founded in 1884 as the Batesville Coffin Company.  It became the Batesville Casket Company in 1906 when it was purchased by John A. Hillenbrand. Per their website, they advertise to be a leading provider of quality products and business solutions in the death care industry, offering the widest selection of burial and cremation products, memorial keepsakes and business and technology solutions that meet the changing needs of families and licensed funeral professional across North America.
According to the complaint, Batesville's rental insert products are virtually identical to Starmark's in terms of the design, functionality, and performance. Batesville is accused of patent infringement against Patent No.'s US8959732, US9649240 and US10098801 in violation of 35 U.S.C. § 271(a) for manufacturing, using, offering for sale, and/or selling within the United States a rental insert product.
Plaintiff is requesting a judgment that the Defendants willfully infringed upon Plaintiff's patents, injunctive relief, damages together with interest and costs under Lanham Act 35 U.S.C. § 284, and attorneys' fees.
The case was assigned to Senior Judge Sarah Evans Barker and Magistrate Judge Mario Garcia in the Indianapolis Division of the Southern District of  Indiana assigned Case No. 1:23-cv-0013-SEB-MG.