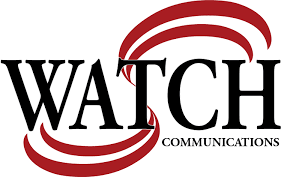 Indianapolis, Indiana – Apparently, W.A.T.C.H TV Company d/b/a Watch Communications ("Watch"), the Plaintiff, is in the business of providing broadband Internet access to consumers and enterprise customers in Ohio, Indiana, Illinois, and Kentucky. Defendant, Greg Jarman ("Jarman"), was allegedly an employee of Watch beginning in February 2014. According to the Complaint, Jarman was then elected to the positions of Vice President of Operations and Chief Operating Officer in March 2018. In February 2019, Watch claims Jarman approached the President and Chief Executive Officer, Ken Williams ("Williams") with an opportunity to assist in a project in Tennessee. However, Watch claims Williams instructed Jarman to not proceed with the Tennessee project because Watch did not have a presence in Tennessee.
Notwithstanding Williams' instructions, Jarman apparently presented the opportunity to the Watch Board of Directors, without mentioning the project was in Tennessee. Per the Complaint, in May 2019, Jarman presented to Williams a brokered deal in which Watch received a 10% commission for Jarman's assistance in connecting three businesses for the Tennessee project. However, it appears Watch had entered into a business relationship in Tennessee with the three businesses, BPC, SS, and Southern Networks, the latter of which is apparently organized at Jarman's brother-in-law's home address. Watch claims that as a result of the deceptive actions of Jarman, he was removed from his roles and assigned to the role of Chief Development Officer ("CDO") and was no longer authorized to execute documents on behalf of Watch.
Jarman then allegedly began working on a joint venture with Diamond Ventures, Microsoft, and a service provider, GRiT Technologies LLC ("GRiT"), a co-defendant in this case. GRiT was apparently formed by co-defendants, Roger Criblez ("Criblez"), a former Watch employee, and B. Todd Mosby ("Mosby"). According to the Complaint, Mosby had been the Chief Operating Officer of a company acquired by Watch in 2019. Co-defendant, Tom Kolb ("Kolb") was allegedly the owner and President of the same company acquired by Watch and was brought on by Watch as an employee.
Per the Complaint, Jarman, Criblez, and Kolb all signed confidentiality agreements in connection with their Watch employment. Watch allegedly confronted Jarman regarding his potential involvement in GRiT and Jarman admitted he was assisting GRiT in finding opportunities outside of Watch's geographical area, but only to help Criblez as a friend. Jarman was then instructed to not include Criblez or GRiT in any future business opportunities and Jarman apparently agreed.
In January 2021, Watch claims it discovered the principal office address for GRiT was located at Jarman's personal residence and that Jarman was holding himself out as a GRiT principal. Prior to terminating Jarman, it appears he resigned from his job at Watch. After Jarman's resignation, Watch reviewed his work calendar and email and allegedly found multiple communications transmitting proprietary information to GRiT and found numerous occasions of Jarman engaging in business operations to benefit GRiT during normal business hours. Watch further claims Jarman did not disclose his departure from Watch to business partners of Watch and continued to use his position to garner business for GRiT.
While Watch has sent cease and desist letters to each of the co-defendants, they have allegedly not ceased their unlawful activities. Watch is suing for false designation of origin and unfair competition under the Lanham Act, 15 U.S.C. § 1125(a) for the mark "Watch Communications." Second, Watch is seeking damages for breach of the confidentiality agreements allegedly signed by Jarman, Criblez, and Kolb. Jarman is additionally being sued for competing during employment and breach of fiduciary duty of loyalty. All of the defendants are being sued for violation of the Indiana Uniform Trade Secrets Act, Ind. Code § 24-2-3-1 et seq. and the Defend Trade Secrets Act of 2016, 18 U.S.C. § 1836 for knowingly misappropriating trade secret information. Next, Watch is claiming the defendants participated in a civil conspiracy to misappropriate Watch's proprietary materials and to directly compete with Watch. Finally, Watch is seeking damages for unfair competition in violation of common law.
The Case was assigned to Judge Richard L. Young  and Magistrate Judge Mark J. Dinsmore in the Southern District and assigned Case 1:21-cv-00550-RLY-MJD.