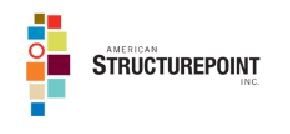 Indianapolis, Indiana – The Indiana Court of Appeals affirmed the judgment of the Marion Superior Court in litigation between two civil engineering firms, Plaintiff American Structurepoint Inc. and Defendant HWC Engineering Inc.  Three former employees of ASI, also listed as Defendants in the trial court, were listed in this appeal.
This dispute arose in 2014 when ASI employee Martin Knowles left ASI to join HWC as its vice president of operations.  Jonathan Day and David Lancet also left ASI to begin employment at HWC.
These former ASI employees had entered into noncompetition and non-solicitation agreements with ASI.  Despite these agreements, ASI contended in a lawsuit filed in Indiana state court that its former employees engaged in various acts prohibited by the agreements.  ASI claimed that Day had created a list of ASI employees whom he believed might be interested in leaving to join HWC.  ASI also asserted that Day subsequently shared that list with Knowles and called various ASI employees regarding employment with HWC.  ASI alleged that a total of six job offers were made by HWC to ASI employees.  ASI further introduced evidence that Knowles engaged in prohibited business-development activities with ASI clients to ASI's detriment.
The trial court issued injunctions against all three employees.  It ruled that, despite the intangible nature of any damage to ASI's goodwill resulting from Knowles' business-development activity, "a present and imminent threat" to ASI's business existed that could constitute the irreparable harm necessary for an injunction.  It further ruled that engaging in such business-development activities could constitute a breach of a former employee's non-competition agreement.  The Indiana Court of Appeals affirmed.
This opinion for this case, case number 49A05-1601-PL-33 was authored by Judge James S. Kirsch.  Judge Margret Robb concurred; Judge John G. Baker concurred in a separate opinion.
2017-01-20-a American Structurepoint Inc. – 11301601jsk