Indianapolis, Indiana – Alexis Hutchison ("Hutchison") (pictured right) appealed a small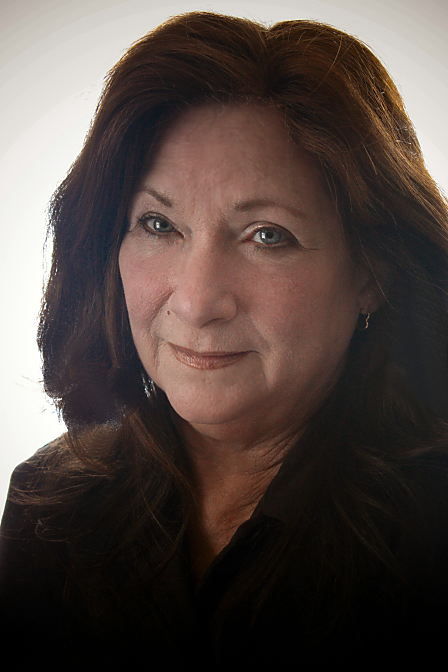 claims court ("trial court") judgment in favor of Trilogy Health Services, LLC, d/b/a Springhurst Health Campus ("Springhurst"), on Springhurst's claim against Hutchison and her now-deceased mother, Martha Farber ("Farber"), for payment of services provided to Farber while she was a resident at Springhurst. The Indiana Court of Appeals reversed.
For a number of years, Farber was ill with cancer, requiring various trips to, and stays at, hospitals. After one of her hospital visits, and finding that she was in need of constant care, she became a resident at Springhurst, a skilled nursing facility.
When Farber was admitted to Springhurst, Hutchison signed Springhurst's Move-In Agreement ("Agreement") as a "Responsible Party/Agent." This Agreement stated that, to the extent that Hutchison was authorized to "control[] or access[]" her mother's assets, she agreed to direct her mother's income and resources towards any financial obligations which Farber had to Springhurst. Springhurst later contended that Farber and Hutchison, as Farber's Responsible Party/Agent, owed $1,716.90 for services rendered to Farber. Farber disputed all but a small portion of the charges and Springhurst filed suit against Farber and Hutchinson.
A trial was held. During the trial, Hutchison testified that she was not Farber's power of attorney and that she had "no authority to use [her] mother's income for anything." Hutchison indicated that the only thing she could have done was point out to her mother that a bill was owed. When Hutchison cross examined Dionne Fields ("Fields"), Springhurst's business office manager, Fields admitted that Springhurst had no documents indicating that Hutchison had any authority over her mother's financial affairs.
Hutchison also called as a witness her husband, David Hutchison ("David"), who was present when Hutchison signed the Agreement. David testified that Hutchison had asked if signing the Agreement would make her personally financially responsible for her mother's stay at the nursing facility. The Springhurst representative, he said, had answered with "an emphatic no."
The trial court found the evidence – including the language of the contract, the assurances of Springhurst that Hutchison would not be held personally liable and the uncontroverted testimony that Hutchison had no power of attorney over her mother – to be unpersuasive. It rendered a general judgment in favor of Springhurst stating that "the court found the plaintiff proved the defendant liable pursuant to contract and Indiana case law for the sum of $2,610.87" but declined to specify further facts or law in support of the judgment.
Hutchison, again acting as her own attorney, appealed this ruling and the Indiana Court of Appeals held in her favor. The appellate court first cited federal limitations that have been enacted regarding the notion of imposing upon one family member financial responsibility for another family member's care. For example, under 42 U.S.C. §§1396r(c)(5)(A)(ii) and 1395i-3(c)(5)(A)(ii), a nursing home certified as eligible for Medicare or Medicaid reimbursement "must not require a third party guarantee of payment to the facility as a condition of admission . . . to, or continued stay in, the facility." The Indiana Administrative Code provides a similar restriction in 410 Ind. Admin. Code 16.2-3.1-16.5.
The appellate court then acknowledged that resident rights activists echoed Hutchison's argument that an agreement to assume the status of a "responsible party," and the personal financial liability which might accompany that, might be inconsistent with federal law and inherently illegal. The court, however, declined to decide this issue, which was apparently one of first impression in Indiana courts.
The court also declined to address the testimony that Springhurst had assured Hutchison that she would not incur personal financial liability by signing the Agreement.
Instead, the court found the provisions of the Agreement itself, in conjunction with undisputed evidence, to be dispositive. The Agreement stated that Farber "may designate" a person to act on her behalf as a Responsible Party/Agent and that, if such a designation was to be made, "the Resident shall provide the Facility with a copy of a written agreement that authorizes such individual to manage, use, control or access the Resident's income, financial account(s) or other resources" (emphasis added by the court). It was undisputed that neither Farber nor anyone else had provided Springhurst with any such document; indeed, the unrefuted evidence had been that Springhurst did not possess any such document.
The court noted that Hutchison's responsibilities, then, were at most "to pay the Facility the full amount of the Resident's income and resources that the Responsible Party/Agent controls or accesses" (emphasis added by the court). As it was undisputed that Hutchison possessed neither control nor access to Farber's income and resources, the appellate court concluded that the trial court had clearly erred. It reversed and remanded the matter with instructions to the trial court to enter judgment in favor of Hutchison.
Practice Tip #1: Cases tried before the bench in small claims court are reviewed for clear error and appellate courts are particularly deferential to the trial court in small claims actions. The appellate court, when reviewing the case, will not reweigh the evidence or determine the credibility of witnesses but will consider only the evidence that supports the judgment and the reasonable inferences to be drawn therefrom. Moreover, when a trial court's judgment is rendered as a "general judgment," as was the case here, that judgment will be affirmed upon any legal theory consistent with the evidence. Thus, it is very important to put on one's best possible case to the trial court, as substantial deference is given to the trial court's findings.
Practice Tip #2: While this case was not an Indiana intellectual property case, we include it in the Indiana Intellectual Property Law Blog to congratulate Alexis Hutchison, a valued and talented member of the Overhauser Law Offices team, on her well-deserved success in litigating this matter.
This case was argued by Alexis Hutchison, pro se, and Paul R. Rauch, Harrison & Moberly, LLP.
It was heard by Judges Bailey, Friedlander and Kirsch in the Indiana Court of Appeals and assigned Case No. 30A01-1307-SC-316.