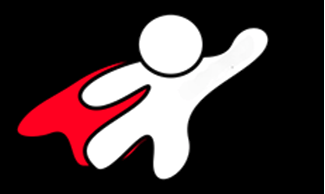 Indianapolis, Indiana – The Court of Appeals of Indiana affirmed the directed verdict of Special Judge William E. Alexa of Porter Superior Court. Writing for the Indiana appellate court, Judge John Baker concluded that the trial court had not erred in ruling that Defendants' information was insufficiently private to constitute trade secrets.
Appellant-Plaintiff Think Tank Software Development Corporation, d/b/a Think Tank Networking Technologies Group and Think Tank Information Systems ("Think Tank") is engaged in computer-related business activities, including systems and network engineering, problem solving, systems design, implementation, sales, client training, and computer maintenance. During 2001 and 2002, multiple employees left Think Tank and joined its competitor, Chester, Inc.
In 2002, Think Tank sued Chester as well as former Think Tank employees Mike Heinhold, John Mario, Joel Parker, Thomas Guelinas, Jon Meyer, Daniel Curry, Eric M. Wojciechoswki, Michael Gee, Philip Ryan Turner and Carl Zuhl alleging: 1) breach of the covenant not to compete, 2) breach of the confidentiality clause, 3) breach of the agreement not to solicit its employees for other work, 3) tortious interference with contracts, 4) misappropriation of trade secrets, 5) tortious interference with business relationships, 6) unjust enrichment, and 7) defamation. Think Tank also included a claim for unfair competition against Chester.
After much litigation, including two prior appeals to the Indiana Court of Appeals, this Indiana trade secret lawsuit was again heard by the trial court on the remaining claims: misappropriation of trade secrets, tortious interference with contracts, and breach of the covenant not to compete and confidentiality provisions.
The most interesting of the claims in this lawsuit is Think Tank's assertion of misappropriation of trade secrets. Defendants moved for a directed verdict on that count, as well as all other claims against them. The trial court granted the directed verdict on Think Tank's claim for misappropriation of trade secrets, reasoning that, "[it] is a question of law for the Court relative to what is and what is not a trade secret. Plaintiff has failed to show that the information obtained was ever, in law, a trade secret."
Shortly after this ruling, Think Tank sought review a third time from the Indiana Court of Appeals. It claimed that its trade secrets included: 1) the nature and design of its technical solutions; 2) the design of its customers' computer systems; 3) pricing; and 4) customer identities. Think Tank further argued that the trial court could not determine as a matter of law whether information was a trade secret under Indiana Code section 24-2-3-2, which defines a trade secret as:
information, including a formula, pattern, compilation, program, device, method, technique, or process, that:
(1) derives independent economic value, actual or potential, from not being generally known to, and not being readily ascertainable by proper means by, other persons who can obtain economic value from its disclosure or use; and
(2) is the subject of efforts that are reasonable under the circumstances to maintain its secrecy.
The Indiana appellate court declined to address Think Tank's argument whether a trial court could determine as a matter of law whether information was a trade secret under Indiana law. However, it concluded that Think Tank had failed in its burden to avoid the directed verdict: "as a matter of law, Think Tank failed to produce enough evidence to allow a reasonable fact finder to determine that the proffered information was trade secrets." Specifically, it found that Think Tank failed to show that any of the information alleged to be trade secrets was not generally known to or ascertainable by the public.
The appellate court agreed with the Indiana trial court that: 1) the computer certifications and intellectual capital that Think Tank possessed was readily available information; 2) knowledge of customers' computer systems and current or future needs was readily ascertainable, as such information belonged to the customers in question; and 3) pricing information did not constitute a trade secret, as it too was readily available from the customers. Thus, the information was not a trade secret.
The Indiana appellate court continued that Think Tank appeared not to be trying to protect its trade secrets, but instead to prevent competition. Such a goal, the court said, might be effectuated by a non-competition agreement. However, the use of Indiana legislation designed to protect trade secrets could not properly be stretched to hinder the use of information that appeared to be generally known or readily obtained from another source.
This Indiana trade secret litigation was assigned Case No. 64A03-1404-PL-134. The opinion was written by Judge Baker of the Indiana Court of Appeals. Chief Judge Vaidik and Judge May concurred.