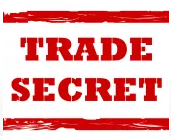 Crowne Point, Indiana – The Plaintiff, Orbital Engineering, Inc. ("Orbital") filed suit against Defendants, DVG Team, Inc. (DVG) and former employee Zachary Topoll ("Topoll") for Breach of Fiduciary Duty Damages Resulting from Conspiracy, Tortious Interference with Business Relations, Aiding and Abetting Breach of Fiduciary Duty, and Trade Secret Misappropriation.
Per the complaint and their website, Orbital, established in 1969, is a certified veteran owned business, which provides full-service solutions in engineering and design, construction management and QA/QC, safety and asset integrity services.  The company services a broad range of industries, including infrastructure, metals, refinery, chemical, pipeline, terminal, gas processing and storage, and utilities.  Their expertise is in Transmission & Distribution, Midstream and Downstream Oil, Gas and Chemical and Metals.  They have six major offices in Pittsburgh (HQ), Philadelphia, Chicago, Detroit, St. Louis and Houston and various other locations.
DVG, founded in 1999, purports to be a team of professionals with a variety of expertise in areas of public infrastructure planning and construction, private and public utility development, engineering and site design, economic development and real estate development.  They are based in Crown Point, Indiana.
NIPSCO is the largest natural gas distribution company and the second largest electric distribution company in the state of Indiana.  NIPSCO is a long-standing Orbital customer whose work includes public improvement electric projects, distribution design projects, joint –use attachment design and loading analyses, drone projects and various gas-related projects.  Orbital also performed extensive design and construction services for NIPSCO relating to its utility infrastructure, including fielding, designing and providing construction packages for recloser devices, commonly referred to as "Vipers." Orbital has devoted significant resources and time to develop and maintain its business relationship with NIPSCO.  Due to its devoted significant resources and time to develop and maintain its business relationship with NIPSO, Orbital is one of NIPSCO's preferred vendors.
Zachary Topoll ("Topoll") was employed by Orbital from 2009 until April 2022.  At the time of his resignation, Topoll was the Company's Department Manager for Utility Infrastructure Improvement who oversaw a team exclusively responsible for gas-related, electric utility, and infrastructure work for NIPSCO.  According to the complaint, Topoll was responsible for every aspect of the Company's work for NIPSCO.  He developed work proposals and provided them to NIPSCO; he received and addressed work-related concerns; he forecasted the Company's staffing needs and anticipated costs; and he hired necessary employees to ensure that work for NIPSCO was completed in a timely, effective and efficient manner.  He served as the Orbital's principal contact with NIPSCO.  Topoll resigned from his position in April 2022, but did not reveal that he had accepted a role with DVG as its Director of Utility Engineering.
According to the complaint, DVG launched a utilities infrastructure practice and targeted the Valparaiso Viper Project. Shortly after Topoll joined DVG, Orbital discovered that NIPSCO was moving from Orbital to DVG 40% of the work previously awarded to Orbital on the Valparaiso Viper Project, causing Orbital to suffer hundreds of thousands of dollars in damages as a result.
Therefore, Plaintiff is seeking compensatory damages plus interest, attorneys' fees, costs and damages.
The case was assigned to Judge Phillip P. Simon and Magistrate Judge Joshua P. Koler in the Northern District of Indiana and assigned Case 2:22-cv-00185-PPS-JPK.