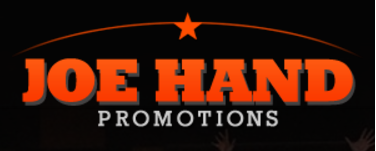 Indianapolis, Indiana – A lawyer for Plaintiff Joe Hand Promotions, Inc. of Feasterville, Pennsylvania filed an intellectual property lawsuit in the Southern District of Indiana alleging that Angelina S. Alford, individually and d/b/a Tag's Pub and Eatery LLC of Frankfort, Indiana, unlawfully intercepted Plaintiff's program.
Joe Hand distributes digital content. It asserts that it holds exclusive domestic rights to the commercial distribution of "Ultimate Fighting Championship 167: Georges St. Pierre v. Johny Hendricks." In an intellectual property complaint filed yesterday, Joe Hand accuses Alford and Tag's Pub and Eatery LLC, of which Alford is allegedly an officer, of illegally intercepting the program on November 16, 2013.
In addition to interception, the allegations against Defendants include reception, publication, divulgence, display, exhibition, and "tortuous" [sic] conversion of the program. Joe Hand asserts that the acts were "willful, malicious, egregious, and intentionally designed to harm Plaintiff, Joe Hand Promotions, Inc., by depriving Plaintiff of the commercial license fee to which Plaintiff was rightfully entitled to receive from them." Joe Hand contends that by doing so, "the Defendants subjected the Plaintiff to severe economic distress and great financial loss." As a result of these alleged acts, Defendants have been have been accused in this lawsuit of violating 47 U.S.C. § 605 and 47 U.S.C. § 553 as well as conversion.
Joe Hand seeks statutory damages of $110,000 for each violation of 47 U.S.C. § 605; $10,000 for each violation of 47 U.S.C. § 553; $50,000 for each willful violation of 47 U.S.C. § 553; compensatory and punitive damages on the claim of conversion; costs; and attorney's fees.