Indianapolis, Indiana – Attorneys for Plaintiff, Stellar Records, LLC ("SRL") of Milwaukee, Wisconsin filed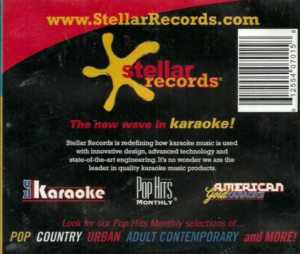 suit in the Southern District of Indiana alleging that Defendant, Anthony Bishop, an individual of Beech Grove, Indiana, infringed 264 sound recordings of Plaintiff which were registered with the U.S. Copyright Office. Plaintiff is seeking statutory damages, attorney fees, court costs, and other relief as the court determines proper.
Stellar Records, Inc. ("SRI") began producing and selling sound-a-like recordings of popular, newly released songs for karaoke performances in 1995. After SRI would license the song from the copyright owner, they would use house musicians to re-record the piece and then digitally pair them with graphics containing the words of the song. The final pieces would be burned onto a compact disc and sold as a collection for karaoke. SRL has acquired the copyrights of about 950 songs originally produced by SRI.
Mark Mann, a resident of Tucson, Arizona advertises and sells external computer hard drives with infringing copies of karaoke and music sound recordings on various websites. Mann claims that these hard drives contain no fewer than 250,000 karaoke recordings. A representative from SRL purchased a hard drive from Mann in March 2017. After having it forensically analyzed, it was revealed that the drive contained at least 264 infringing copies of SRL's recordings. SRL filed suit against Mann on August 10, 2017 for copyright infringement. During discovery, SRL found that the Defendant here, Bishop, purchased computer hard drives from Mann on two occasions. Bishop utilized the two hard drives he purchased for $389.00 total in order to provide karaoke jockey services to bars and taverns.