Indianapolis, IN – The Indiana Court of Appeals has reversed the decision of the Marion Superior Court to deny injunctive relief to Clark Sales & Service, Inc. ("Clark") of Indianapolis, Indiana in its suit against John D. Smith ("Smith") and Ferguson Enterprises, Inc. ("Ferguson") of Newport News, Virginia.
In 1998, Smith began working for Clark, a company that sells and services appliances in the builder-distributor market in Indiana.  In 2004, after one of its high-level managers left Clark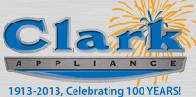 for a competitive position at another company, Clark had Smith and various other employees sign a written employment agreement containing both a confidentiality clause and a noncompetition agreement.
Smith resigned his position at Clark on April 13, 2012 but, before doing so, he took copies of Clark's sales records from 2010 and 2011, including customer and builder contact information, the price of materials sold and Clark's costs and profit margins.  On April 18, 2012, he accepted an offer of employment with Ferguson,

a nearby competitor.  In his new position, he solicited business from various Clark customers.
Attorneys for plaintiff Clark sued to enforce the confidentiality and noncompetition provisions of the agreement entered into with Smith.  The trial court granted Clark's non-disclosure request and ordered the confidential documents to be returned but it denied Clark's request for an injunction to enforce the noncompetition portion of the employment agreement.  The trial court noted that there had been no incentive for Smith to agree to the noncompetition provision in the form of, for example, the commencement of a new job or a pay raise.  It held that, as a result, the noncompetition agreement failed for lack of consideration.
Clark filed an interlocutory appeal.  In a memorandum decision, the Indiana Court of Appeals found that the trial court had abused its discretion by denying the injunction and reversed the decision.  The appellate court held that Indiana law, as enunciated by the Indiana Supreme Court, was that an employer's promise to continue an employee's at-will employment was sufficient consideration to support the employee executing a new employment contract with a noncompetition agreement.  No raise or other additional incentive was required.
The appellate court remanded the matter to the trial court for further proceedings regarding the reasonableness of the noncompetition agreement.
Practice Tip: Covenants not to compete are in restraint of trade and are not favored by the law.  If a court applying Indiana law finds that portions of a noncompetition agreement are unreasonable, it may not modify the restrictions to make them reasonable.  Doing so would subject the parties to an agreement they had not made.  The court may, however, employ the "blue pencil" rule to "cross out" portions deemed unreasonable while leaving any separable and reasonable portions intact.
This case was reviewed by The Honorable Judge Ezra H. Friedlander of the Indiana Court of Appeals, and assigned Case No. 49A04-1208-PL-387.