Indianapolis, IN – Eli Lilly and Company of Indianapolis, Indiana filed an additional patent infringement suit in the Southern District of Indiana alleging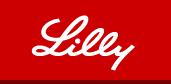 that Accord Healthcare, Inc., USA of Durham, North Carolina will infringe U.S. Patent No. 7,772,209 (the "'209 patent") which has been issued by the U.S. Patent Office if relief is not afforded by the court. 
In a complaint that was almost identical to a previous complaint filed in January 2012, patent attorneys for Eli Lilly and Company ("Lilly") initiated an additional lawsuit against Accord Healthcare, Inc., USA ("Accord") for attempting to gain FDA approval to manufacture and sell a generic version of Lilly's ALIMTA, a drug that is used in the treatment in certain types of lung cancer.  ALIMTA is protected by the '209 patent. 
This is the second suit by Lilly against Accord involving the '209 patent.  This suit was initiated after Accord filed an Abbreviated New Drug Application ("ANDA") with the FDA for a product that competes with Lilly's ALIMTA, which is an "Antifolate Combination Therapies" product.  The complaint from 2012 alleged intent to infringe by, among other activities, the production and sale of Accord's "Pemetrexed Disodium for Injection,"

a generic version of ALIMTA, in 100 mg/vial and 500 mg/vial products.  The current complaint alleged intent to infringe with a "Pemetrexed Disodium for Injection" product in a 1000 mg/vial strength.  As part of its ANDA filing, Accord alleged that the claims of the '209 patent are invalid and/or not infringed by Accord's product. 
Eli Lilly has sued alleging infringement of the patented ALIMTA before: 
·         Eli Lilly Sues Apotex Inc. for Patent Infringement of ALIMTA  
·         Eli Lilly and Company Sues Accord Healthcare for Patent Infringement of Lung Cancer Drug ALIMTA
·         Lilly Wins Patent Infringement Suit Regarding Chemotherapy Drug
·         Eli Lilly Company Sues APP Pharmaceuticals LLC for Patent Infringement of Chemotherapy Drug
Lilly seeks a judgment that Accord has infringed and/or will infringe, actively induce infringement of, and/or contribute to infringement by others of the '209 patent; a judgment ordering that Accord delay virtually all activities pertaining to its ANDA product until after the '209 patent has expired; a preliminary and permanent injunction against activity that infringes upon the '209 patent; a declaratory judgment of infringement; a declaration that the case is exceptional and an award of attorneys' fees pursuant to such a declaration; and Lilly's costs and expenses. 
Practice Tip #1: The FDA's ANDA process for generic drugs has been abbreviated such that, in general, the generic drug seeking approval does not require pre-clinical (animal and in vitro) testing.  Instead, the process focuses on establishing that the product is bioequivalent to the "innovator" drug that has already undergone the full approval process.  The statute that created the abbreviated process, however, had also created some interesting jurisdictional issues with respect to declaratory judgments.  For an interesting look at some of the issues, see here.
This case has been assigned to Judge William T. Lawrence and Magistrate Judge Denise K. LaRue in the Southern District of Indiana, and assigned Case No. 1:2013-cv-00335.