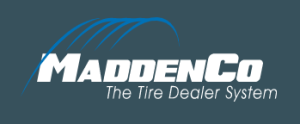 Evansville, Indiana – The Plaintiff, MaddenCo, Inc.  ("MaddenCo") filed suit against former employees, James Reed ("Reed") and Dru Darby ("Darby") along with their new employer HG Autotech LLC ("HG Autotech") for Breach of Contract, Breach of Fiduciary Duties, Tortious Interference, Copyright Infringement, False Advertising, False Representations, False Designations of Origin, Reverse Passing Off and Unfair Competition.
Per Plaintiff's website, MaddenCo is a privately held family business and has been for over 40 years. They develop and support integrated software systems for tire dealers and truck stop service centers. MaddenCo provides systems for retail, wholesale, commercial and retreading operations for independent tire dealers, and retail and commercial solutions for service centers for truck stops, with full integration to their own accounts payable and general ledger solutions. MaddenCo owns Copyright Registration Number TX0009171151 entitled "The Tire Dealer System" with an effective registration date of August 26, 2022.
According to the complaint, both Defendants Reed and Darby were employed by MaddenCo. Reed was employed as a Software Development Manager while Darby was employed as a Software Developer. As employees of MaddenCo, both Reed and Darby executed a Confidentiality Agreement wherein they agreed to not disclose any confidential information or material of MaddenCo or its subsidiaries. They also assigned their entire right, title and interest in any idea, invention, design of a useful article, computer program and related documentation, as well as any other work of authorship made or conceived by them that relate to the actual or anticipated business for or on behalf of MaddenCo or its subsidiaries.
The complaint alleges that both Reed and Darby joined HG Autotech and used MaddenCo's confidential information or copyrighted works, to reproduce, develop, use, market, and/or sell competing products and services. Purportedly, HG Autotech is aware of their obligations under the MaddenCo's confidential agreement, but they continue to use the confidential information obtained to solicit the sale of their products and services to existing and potential customers, along with the solicitation of investors and partners, in competition with the Plaintiff.
Therefore, Plaintiff is seeking a Declaratory Judgment against the Defendants, damages, disgorgement of Defendants profits, costs and expenses of the action, attorneys' fees, and injunctive relief.
The case was assigned to Judge Richard L. Young and Magistrate Matthew P. Brookman in the Evansville Division of the Southern District of  Indiana assigned Case No. 3:22-cv-00173-RLY-MPB.