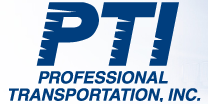 Evansville, Indiana – Responding to a complaint filed in Indiana state court by Indiana copyright attorneys, a defense lawyer filed a motion to remove the lawsuit to a federal court in the Southern District of Indiana – Evansville Division.
Plaintiff Professional Transportation, Inc. of Evansville, Indiana ("PTI") is the former employer of Defendant Robert Warmka of Savage, Minnesota. Warmka worked for PTI from September 2012 to December 2013. PTI contends that this employment was governed in part by a trade-secrets agreement. Subsequent to leaving employment with PTI, Warmka began employment with Minnesota Coaches Inc. ("MCI") d/b/a Crew Motion, a competitor of PTI.
PTI filed this copyright lawsuit in Vanderburgh Superior Court alleging that Warmka infringed its intellectual property by his use of Plaintiff's copyrighted driver's manual within MCI's driver's manual. PTI contends that multiple sections of PTI's manual were reproduced nearly verbatim in MCI's manual. PTI claims that this manual was filed with the U.S. Copyright Office "on or before 2012." Plaintiff further contends that Defendant appropriated Plaintiff's confidential material and trade secrets in violation of a trade secret agreement executed by both parties in 2012.
In this lawsuit, filed by Indiana copyright lawyers, the following counts are asserted:
• Count I: Indiana Trade Secret Violation
• Count II: Unfair Competition

• Count III: Copyright Infringement
Plaintiff alleges loss of business and profits and seeks injunctive relief and monetary damages.
Copyright attorneys for Warmka filed a notice of removal, stating that federal subject-matter jurisdiction was proper on the basis of both federal-question jurisdiction and diversity-of-citizenship jurisdiction.
The case was assigned to Judge Richard L. Young and Magistrate Judge William G. Hussman, Jr., in the Northern District of Indiana and assigned Case No. 3:15-cv-00134-RLY-WGH.