The Supreme Court of the United States has affirmed the Federal Circuits' Decision for the Helsinn Healthcare v. Teva Pharmaceuticals USA case regarding "secret sales" as prior art under the Leahy-Smith America Invents Act ("AIA"). In their Opinion, the Court held that given the pre-AIA precedent that even "secret sales" could invalidate a patent, the same "on sale" language in the AIA provisions should be given the same presumption. Further, the addition of the phrase "or otherwise available to the public" does not allow the Court to conclude that Congress intended to alter the meaning of "on sale," but instead, means that 35 U.S.C. § 102 could be applied to other non-delineated situations.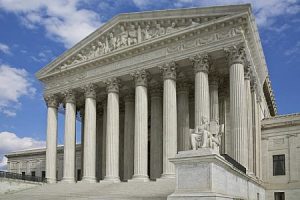 Helsinn Healthcare ("Helsinn") produces a treatment utilizing the chemical palonestron to treat chemotherapy-induced nausea and vomiting. During the development of this product, Helsinn entered into two separate and confidential agreements with MGI Pharma, Inc. ("MGI") giving MGI the right to distribute, promote, sell, and market a 0.25 g dose of palonosetron in the United States. While the dosage was kept confidential, the agreements were reported to the Securities and Exchange Commission. About two years later, in January 2003, Helsinn filed their provisional patent application covering a 0.25 mg dose of palonestron. Helsinn went on to file four patent applications claiming priority to the January 2003 provisional application, with its fourth patent application being filed in 2013 and being subject to the AIA. This fourth patent application led to the issuance of U.S. Patent No. 8,598,219 (the "'219 patent").
Teva Pharmaceutical Industries, Ltd. and Teva Pharmaceuticals USA, Inc. (collectively "Teva") sought approval to market a generic 0.25 mg palonosetron product. Helsinn, in turn, filed suit against Teva for infringement of the '219 patent. Teva claimed that the '219 patent was invalid under the AIA because the invention was "in public use, on sale, or otherwise available to the public before the effective filing date of the claimed invention." 35 U.S.C. § 102(a)(1).